Travis Barker Gives Fans an Update on his Exhausting Finger Surgery with a Picture!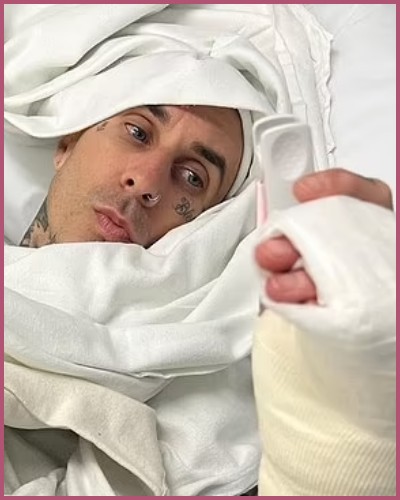 Travis Barker gave fans an update about his finger surgery on Instagram on Friday.
The musician shared a picture from the surgery and said that it was a success.
Barker also thanked all family members, fans, and doctors for helping him through the tough time.
---
Travis Barker gave fans an update on his ring finger surgery on Friday.
The drummer reappeared on Instagram to tell his fans how the whole process went after previously addressing them before going for the surgery.
The 47-year-old drummer called the operation a  success and he shared a heartfelt caption thanking his fans.
He also shared a photo of his finger cut open.
The Blink-182 drummer wrote in the captions,
'Thank you for all the love and prayers and understanding this week as I went into surgery. So grateful for Dr. Shin and that my surgery was a success so that I can keep doing what I love and see you guys on tour soon.'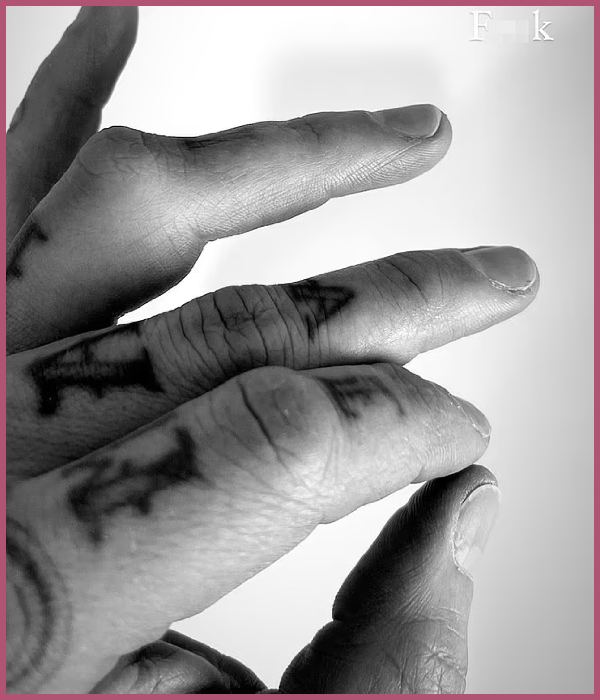 His supportive wife Kourtney Kardashian also posted one of his pictures from the hospital and simply wrote, 'thank you, God, amen.'
In the message, Barker revealed that going through the operation was a very tough decision to  make but 'ultimately I couldn't continue to play the drums without it.'
He explained,
'It was inevitable that my finger would have dislocated again without fixing the torn ligament surgically,'
Also, Read Another Hand Injury! Travis Barker Broke His Ring Finger for the Second Time in Less Than Two Weeks!
Barker will be embarking on a year-long tour with Blink-182
Before his surgery, the father-of-four posted and then deleted a video of him holding hands with his wife Kourtney,  43, and daughter, Alabama, 17.
He also showed fans another gory finger injury video where his joints were being pulled back into place.
The incident happened during his rehearsals with his rock band for the upcoming 'All The Small Things' reunion tour.
In the video post, Barker was getting his finger pulled and pushed in various directions to try and get it in its original place.
There was also a doctor by his side who was discussing the magnitude of the pain of his finger.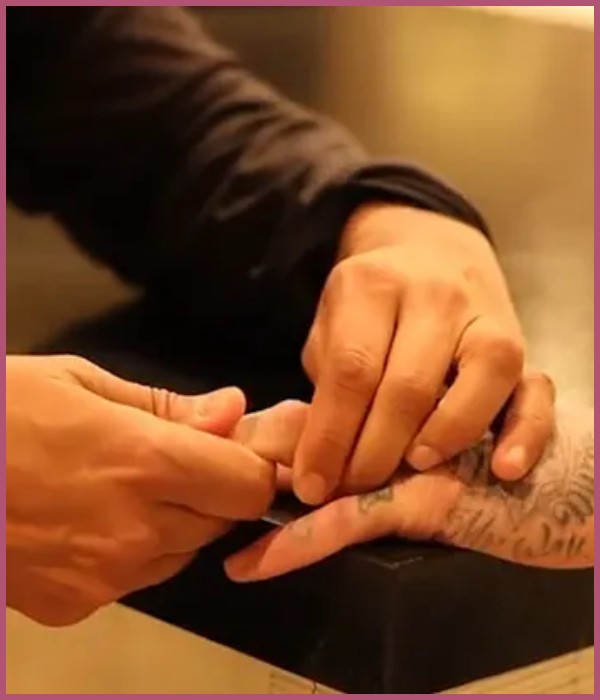 Travis gave fans a glimpse of his finger close up with his hand held out to show the damage at the top of his knuckle.
Kourtney replied to her husband's post with some prayer hands and heart emojis.
Fans are hoping that Barker's injury will not impact the band's first tour with Tom DeLonge.
A  year ago, Tom announced that the group has been super busy working on the best album' they have made to date.
He hinted at it on Instagram, writing,
'I'm personally tripping and so proud of what we have created TOGETHER. As one unified force of fun, eternal youth, and most of all- close friends.'
The tour will be almost a year long as it will start in March and end in February 2021.
Also, Read Here's what Travis Barker got his new tattoo – Kourtney Kardashian's eye