Are Angelina Jolie And The Weeknd Potential Couple? Their Dinner Dates!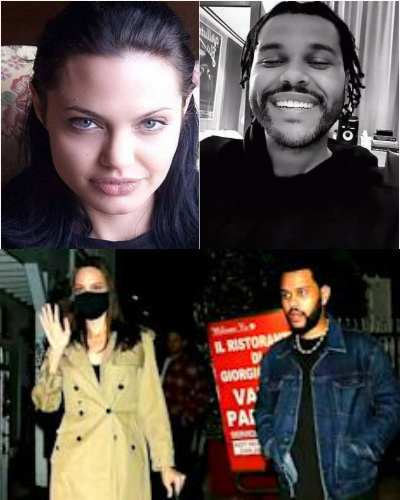 Angelina Jolie and The Weeknd stepped out for a friendly night-out together in Los Angeles. 
Though there were rumors of them enjoying dinner together, they left the place separately. 
The duo has known each other for years now and also have a connection to Ethiopia. 
---
Paparazzi photographed Angelina Jolie and The Weeknd outside high-end LA restaurant Giorgio Baldi together. Fans are wondering if it is a friendly outing or there is something between them. As the singer is branching out into Hollywood films, it could be just a simple business meeting with the actress. Meanwhile, the duo left the place separately to avoid getting photographed together.
Jolie and The Weeknd on a dinner together
Paparazzi snapped Angelina Jolie and The Weeknd leaving celebrity hotspot Giorgio Baldi in Los Angeles Wednesday evening. Though the duo left the place separately, fans were quick to speculate about what their night out may have implied. The 46-years old actress wore a black silk dress and trench coat with a black mask. Meanwhile, the Grammy-winner actress wore a denim look and black boots.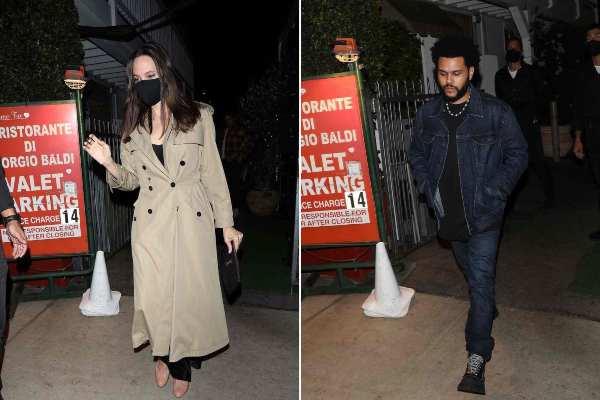 There is a possibility of their romantic dinner of the actress and the singer, but it can also be they could have just met for a business reason. The business side is possible as the singer is looking forward to his acting career in Hollywood. One of the sources confirmed that they are not trying to hide the "dinner date". The source also added the singer is focusing on getting into the movie industry. Many fans also pointed out that the singer has been crushing on the actress for 5 years now.
Romantic lives of Angelina Jolie and The Weeknd
In 2015, the singer was exclusively dating the supermodel Balla Hadidi which ended in 2016. Meanwhile, they reunited in 2017 and finally ended their relationship in 2019. Prior to that, he had a 10-months fling with the American singer, Selena Gomez. In April, the singer revealed he has partnered with the World Food US. He has donated $1 million to relief efforts in Ethiopia. Meanwhile, Angelina adopted her daughter Zahara in 2005 from Ethiopia. Ever since she has started The Zahara program which helps girls in the East African country.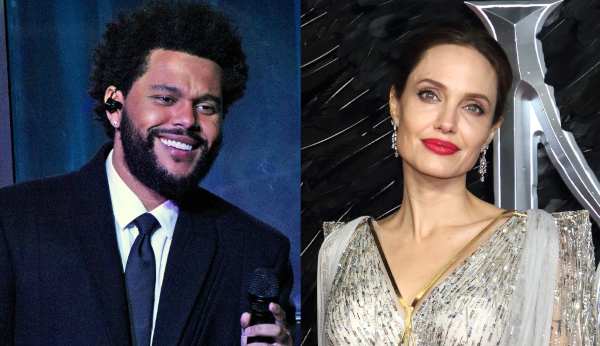 On the other hand, the actress who recently celebrated her 47th birthday has reportedly reconnected with her ex-husband, Johnny Lee Miller. Last month, paparazzi clicked her leaving her ex-husband's apartment building in Dumbo. In September 2016, the actress filed for divorce from Pitt and they have been disputing in the custody of their six children. As the duo has not disclosed anything about their recent meeting, we will have to wait to know the full story.
More About Angelina Jolie
Angelina Jolie is an American actress, filmmaker, and humanitarian. She is famous for playing the title role in the "Lara Croft" blockbuster movies, as well as Wanted(2008), Salt (2010), and Maleficent (2014). She is mainly popular as an award-winning actress and UN Goodwill Ambassador. See more bio…