Ashley Tisdale announces her pregnancy with her husband Christopher French!
The High School Musical star Ashley Tisdale has a little baby bump that is growing. She announced on her Instagram that she is expecting her first baby with her husband Christopher French. Additionally, Ashley also uploaded some cute photos of the two and her baby bump on her social media for her fans.
Ashley Tisdale and her first pregnancy
Ashley Tisdale, 35 is elated. She and her husband Christopher French are happy since Ashley is pregnant with their first child together. The High School Musical star uploaded several stunning photos of herself with her husband on her Instagram for her 12.8 million followers. She was wearing a flowing and loose white dress. But she did not caption these series of photos. She let the pictures talk and say what she wanted to communicate.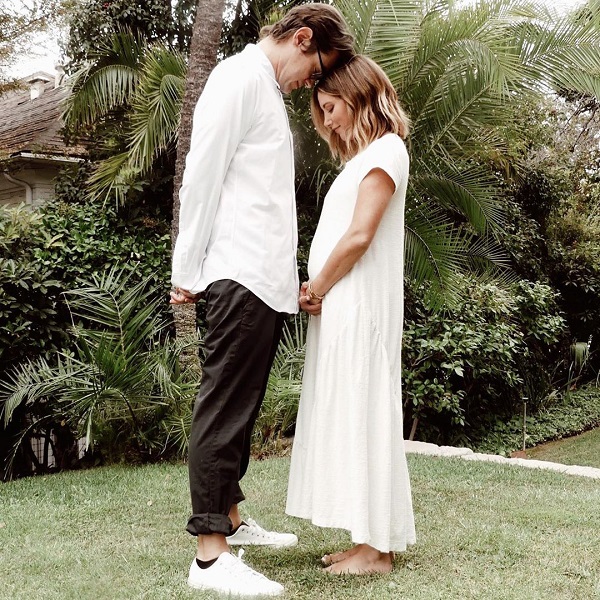 In one picture, Ashley and Christopher have their heads bowed and forehead touching each other's as they look down at their unborn baby. And in another photo, the two are looking at each other and smiling. Their fans and friends too joined in with them on this joyous moment!
Reactions and comments of their fans and friends
There were a lot of comments for this post of Ashley Tisdale. Fans and friends of Ashley put in their congratulatory notes in the comments section. Ashley's HSM co-star Vanessa Hudgens commented:
'Just the freaking cutest.'
And her fellow Disney star Haylie Duff wrote:
'Been waiting for this!!! ✨✨✨✨ can't wait! Best mama & papa combo!'
While Emma Roberts remarked:
'😍😍😍.'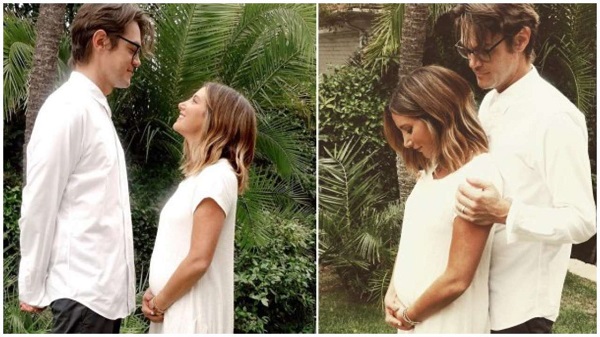 Emma is also pregnant. Another fan wrote:
"Congratulations."
And another fan suggested:
"NAME EM AFTER ME."
There was another fan who praised Ashley:
"Congrats ash you will be the best mother out there."
Many fans just put heart emojis. Christopher also shared a similar set of photos on his Instagram for his 105.9k fans. But in one photo, he was standing behind his wife and both were looking at their unborn baby. And like Ashley, he too did not write any caption to this post.
The relationship timeline of the couple
Christopher and Ashley first met in the year 2012. They became friends and soon after there were rumors of their dating. After eight months of dating, Christopher proposed to Ashley. He asked for her hand atop the Empire State Building. And after one year, the two exchanged wedding vows on 8 September 2014. It was an intimate affair in Santa Barbara in California. Ashley's best friend, Vanessa Hudgens was her bridesmaid.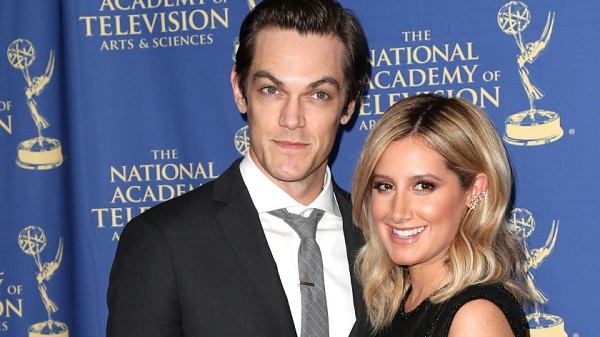 They celebrated their sixth wedding anniversary this year. And now comes the pregnancy news. Everything seems perfectly timed in their life. In one interview, Ashley had said that she knew that he would become her husband when they first met. This was even before the two started dating. It was her inner feeling and she said that she cannot explain it.
Christopher is a budding musical star now. Ashley often posts about him and his music on her Instagram stories. Currently, he composes music for TV and films.
Revealed! The complete bio of Ashley Tisdale here