Health Scare! Model Bianca Gascoigne wheeled to emergency Dubai for repeat attack of Quinsy! Know on it!
Bianca's holiday goes sour
What do you do when a holiday turns a nightmare? It disturbs us physically and mentally. The same was experienced by Celebrity Big Brother contestant Bianca Gascoigne when she was on a vacation to the Desert city of Dubai. She was in the sunny Dubai in order to surprise her brother Mase.
Bianca, 31 notified her many loyal fans on Instagram that she has been hospitalized in a hospital in Dubai. This adopted daughter of former Rangers football star Paul Gascoigne uploaded a picture of herself resting in a hospital bed and with drips on. She was also in her sunglasses to cover her face.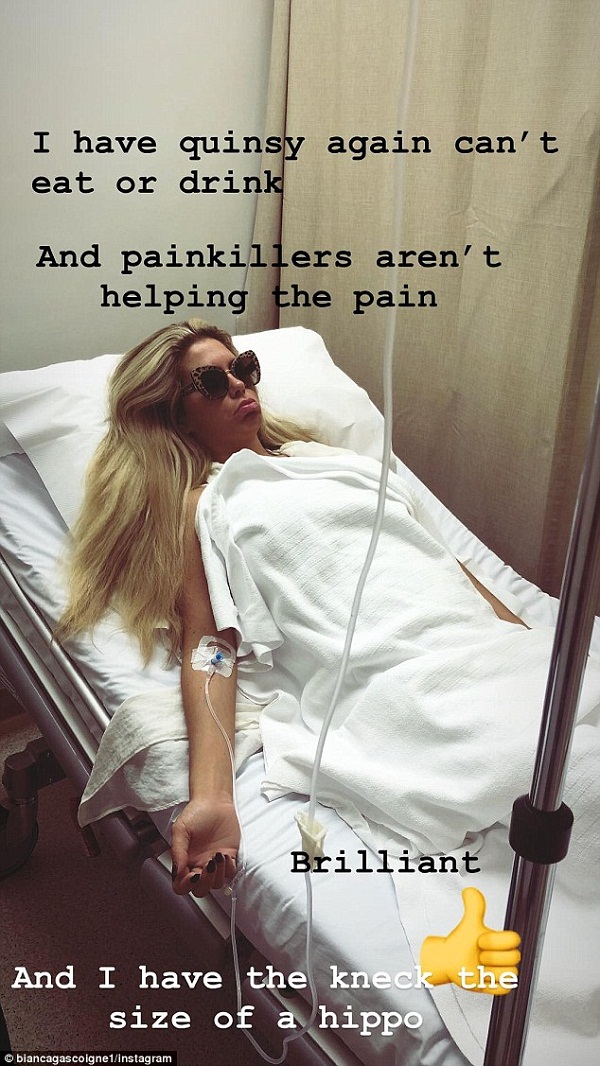 Her fans were of course worried. She has been struggling to eat and drink due to her current illness and hence had needed intravenous fluids to tide over the phase.
What dangerous illness did Bianca have?
Bianca was rushed to the emergency when she fell ill in Dubai during her trip there. She shared her health status with her fans on Instagram with a picture and wrote across the photo:
"I have quinsy again,can't eat or drink. Painkillers aren't helping the pain and I have a neck the size of a hippo."
This is not the first time that the British Glamour model has been affected by this rare disease called 'Quinsy'. Two years back in 2016, Bianca was also hit by this rare and dangerous illness.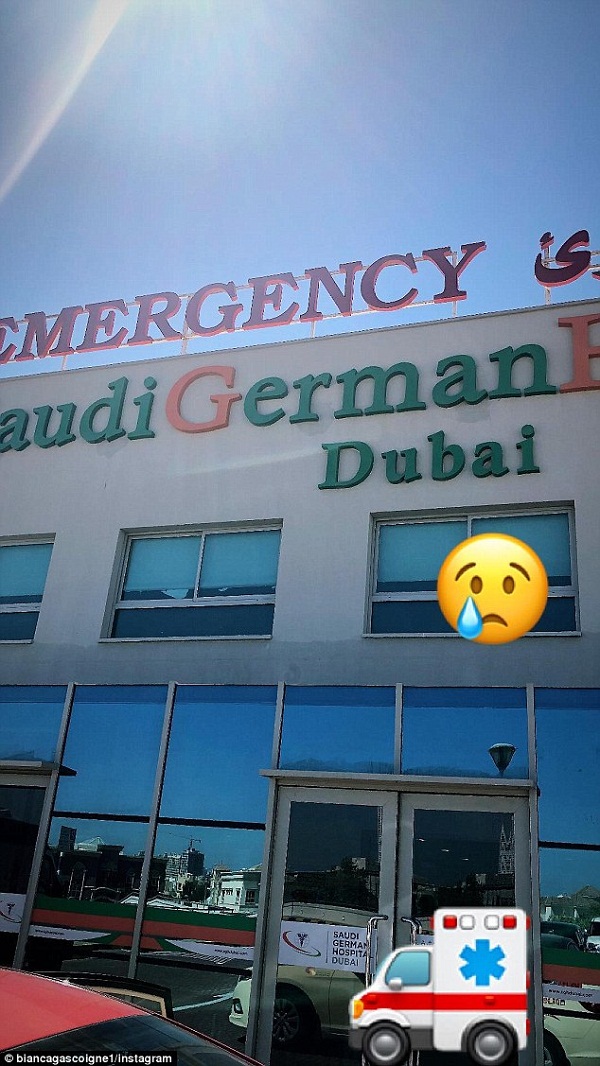 After recovering from the illness last time in 2016, Bianca had revealed her horrendous experience to Sun Magazine. She had stated that when she was afflicted by the illness, she felt suffocated and felt disgusted. She also had vomited pus at that time. She explained at that time:
"I went to A& E because my throat just absolutely was killing me.They treated it and said it was tonsillitis and gave me antibiotics, but come Monday, I couldn't breathe and I couldn't even swallow. It was awful, I felt like I was suffocating."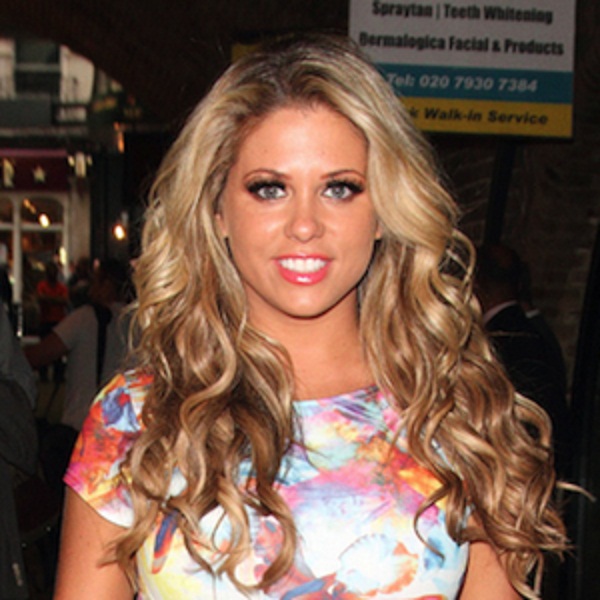 She also said:
"The worst part about it that will haunt me forever – where it was such a bad infection – I was bringing up this horrible, horrible puss. It was horrendous."
She had also disclosed the real dangers of the disease. She said:
"With quinsy they say it can be fatal because it's poison in your throat and if they don't catch it soon enough – if you swallow the poison, it is really, really serious."
She continued:
"When it popped in my mouth I thought I was going to die from the poison. This was at about 2am so we had to ring the surgeon to see if I was going to be alright. It was the worst thing I have ever been through."
What is Quinsy?
Quinsy is a rare complication of tonsillitis and results when the bacteria spread from the infected tonsil to the surrounding area. It is also called as peritonsillar abscess. The bacteria cause so much of damage around the tonsil area that they lead to pus formation. This abscess is Quinsy and it is formed between the patient's tonsils and the wall of the throat.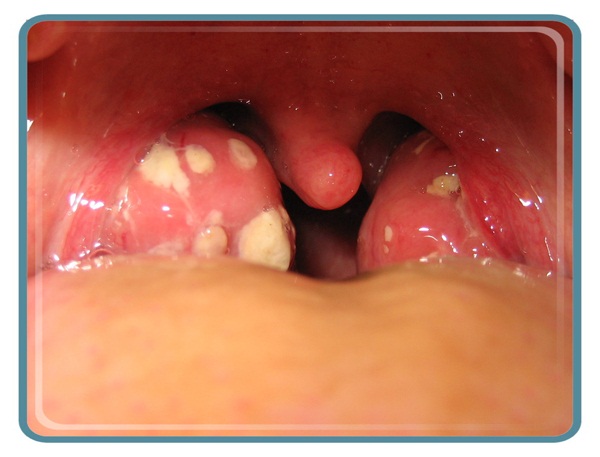 Hospitalization and emergency treatment are required since the patient is unable to swallow due to the throat swelling. Antibiotics course is also needed to clear the infection. Surgery may be required to aspirate the pus formed behind the tonsils.