It's the time for celebration! Emily Blunt and John Krasinski to celebrate their seventh marriage anniversary in Italy. Check out to find out how they are celebrating the Italian Gateway!
We all know the cute couple Emily Blunt and John Krasinski, don't we? It is not a regular thing you see Hollywood couples to last long like for this couple. Soon it will be the month of July. So, it's time to celebrate the seventh anniversary of the couple. They have headed off to Italy to celebrate their wedding anniversary. After all, no place can be better than celebrating in the place where it all started, can it?
Memories that take us back to the same lane
The couple was seen back in Italy a few days back, popping bottles, snorkeling, boating, taking walk down the street, attending the carnival and much more. It was nothing but happiness. That's what anniversaries are about after all. The true love never grows old, does it? Let's sum up what the couples were spotted doing in Italy.
As reported, they were spending their afternoon in the Italian coastline having some drinks and cheering up for their life. And what to do we call that? Just Chilling!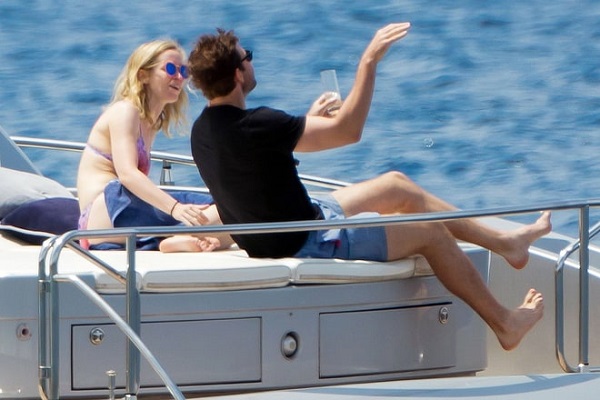 Ooh! Emily Blunt is all simple but still sexy only for her love showing off her body and taking a sun bath on the yacht. Leaving their children, Hazel, 3 and Violet, 12 back home, they were free to be romantic and relaxed again.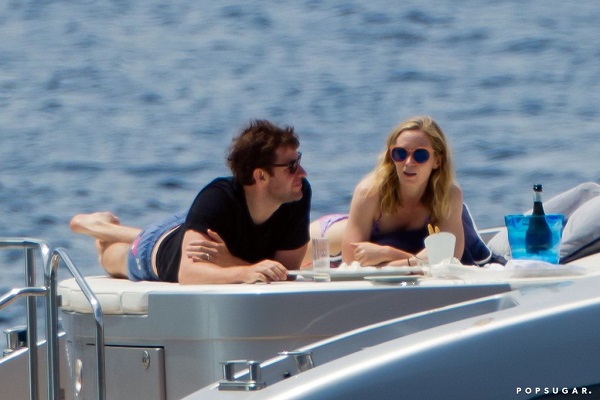 That was not the end of their lovely day. Then, they were seen walking down the roads and alleys of Italy. That's just what a girl wishes in a relationship- never-ending romantic moments. Lucky girl, Emily, isn't she?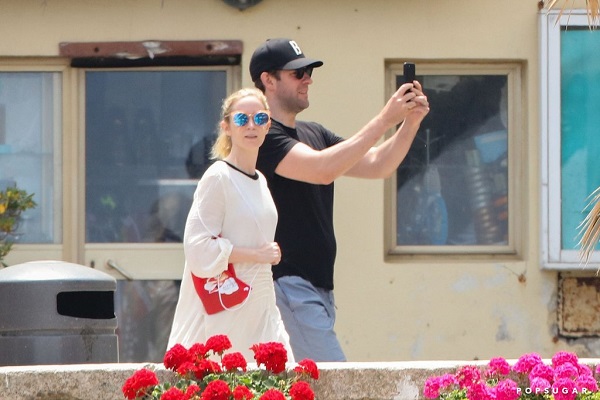 Then attending the carnival, playing games and John winning in a shooting game and choosing a stuffed toy for his girl. The only words that come out from are "Aww! This is what we call relationship goals."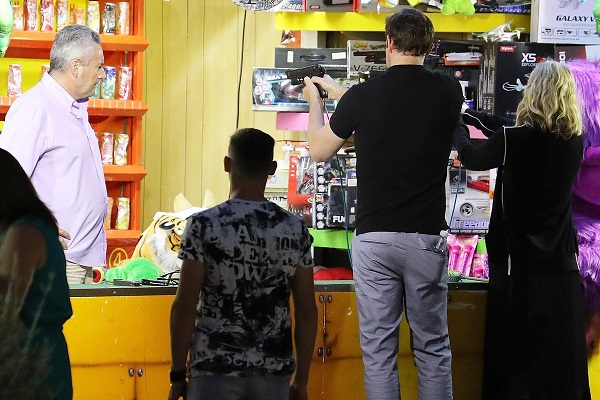 And let me remind you all that this is just the gateway, the real celebrations are yet to come. We hope for the couple to last not only for seven years but for the rest of their lives.
Remember when Emily was all brag about her husband the very previous year!
Yes, who can forget that moment when Girl on the Train star, Emily Blunt bragged about her husband just another year with Entertainment Tonight during her promotion of the movie "The Girl on the Train". She said:
He is my perfect man, you know, he is funny and warm and bright and confident and a sort of emboldening person to be around.
She also added this when she was asked about "perfect couples":
I think it depends on your idea of perfection. It shouldn't be an ethereal thing that you can't reach. I think that everyone's version of perfect is different.
And we can see that for Emily, her husband is the idea of perfection.
Love at first sight
As Krasinski has confessed, it was love at first sight for him. The couple began dating in November 2008 and got engaged in August 2009. Then they tied their knot on July 10, 2010, in Como, Italy. They were referred toas the "Best Couples" in the Screen Actors Guild Awards that took place last January, where Blunt was nominated for an award for her movie Girl On a Train. Look how proud her husband was for her as he posted a picture on the Instagram:
It is not the only time, they were referred to as "Best Couple" or "Cute Couple". They are among the best couples in the industry we can say.
Short Bio on Emily Blunt and John Krasinski
Emily Olivia Leah Blunt, known as Emily Blunt is a British-American film and stage actress. Her role in Into the Woods, The Huntsman: Winter's War and The Girl on the Train are highly commendable, for which she has won several awards. She is currently filming the movie Mary Poppins returns with the main role in it. More Bio…
John "Bruke" Krasinski is an American actor and film-maker known for his role of Jim Halpert on the NBC comedy series, The Office for which he was nominated in many award shows and won some as well. He even helped in producing and directing the series. He has acted in a number of films as well. More Bio…