Is John Cusimano cheating on his wife Rachael Ray? John's relationship with his wife, their 'bad' period, his career, and childhood!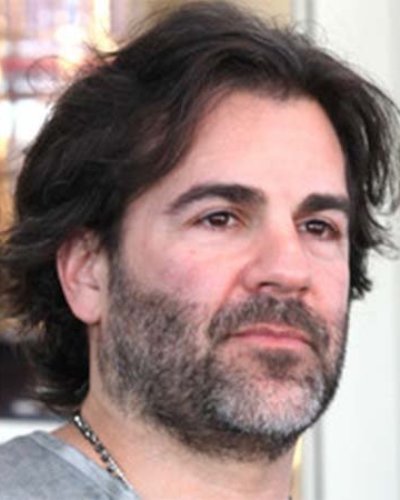 John Cusimano is an American lawyer, singer, music instrumentalist, actor, and executive producer.
He gained fame and recognition also as the husband of the popular TV host, author, and celebrity cook, Rachael Ray.
---
Though the couple has been together for the last 14 years, there have been times when their marriage had hit the rocks!
She revealed that her husband is also a good cook like her and when she is ill, he makes her a pot of escarole and white beans.
There were speculations of divorce but somehow the two hung on to each other and recently celebrated their marriage's 12th anniversary on 24 September 2017. So what was the reason for the rifts and likely split in their relationships?
Let us find out more about their marital affair.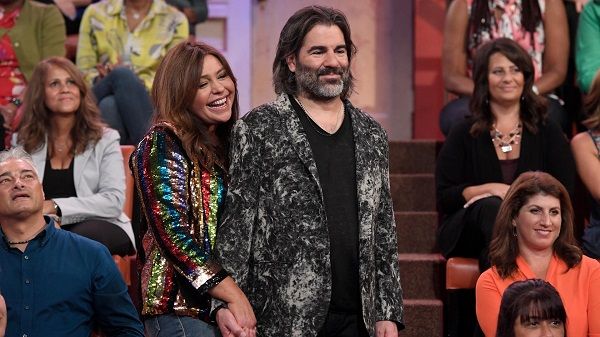 John Cusimano's relationships
Rachael's husband John Cusimano is a Rurouni Kenshin: Wandering Samurai producer.
John Cusimano was dating Ali Solomon in 2004. But they broke up within 2 months.
In 2005, he started dating Rachael Ray. He claimed that it was love at first sight. They had met at a mutual friend's birthday party. Rachael had said in an interview:
"We walked directly across the room to each other … my husband and I have been together on the phone or in person every single day since the night we met."
Rachael thought that John was gay before talking to each other. She said in an interview,
"He told me what he had made himself for dinner the night before, and I assumed that if you're not a chef and you made what he told me he made, that he was gay."
They got married on 24 September 2005. The wedding was solemnized at Castello di Verona in Italy. There was a renewal ceremony that took place at the same Tuscan Castle, Italy in October 2015. They do not have any children so far.
However, their marriage has been endangered many times in the past and it was linked to John Cusimano's rumored infidelity.
You may like to read The Vamps, Bradley Simpson is having a hard time finding a date!! His relationships and his blind date!
John's cheating rumors
In January 2013, National Enquirer published claims that John has been visiting Checkmate, where only couples and single ladies are allowed. He was spotted with a lady who was not his wife.
Some sources said that John has been spotted at the Manhattan, New York club at least on 6 occasions. All 6 times, he was not accompanied by his wife but was with a different female escort every time.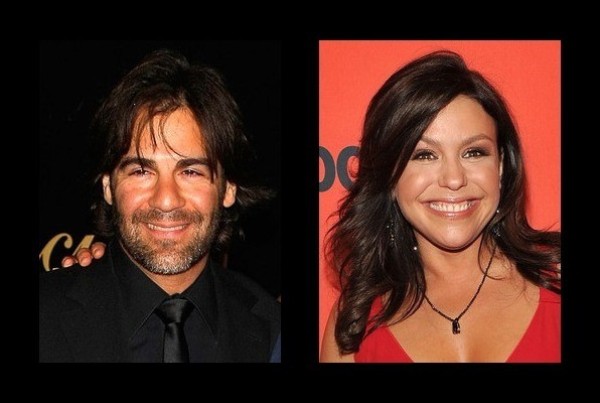 John, of course, denied the claim and released a statement that said:
"This is yet another pack of lies printed by the National Enquirer who have been targeting John and Rachael for several years with no merit. As noted in the story, John's lawyers have been in contact with the Enquirer and are exploring legal action against the publication for defamation."
Two years after the marriage in 2007, there were reports in the leading tabloids that their marriage is on the rocks! Rachael Ray had said during one of her shows:
"Everybody gossips… but this stuff is hurting people's feelings who are in our families and friends of ours. They worry about us."
Their spokesperson however even at that time had denied the rumors and said that the couple is happy together.
About John Cusimano
He was born on August 19, 1967, in the USA. His grandfather hailed from Palermo and his grandmother was from Catalano in Naples, FL. He was raised in Long Island, New York. He had a keen interest in music since childhood. John started learning the piano.
John was registered at the State University in New York and graduated from that university in 1989. He then went on to study law at Benjamin N. Cardozo School of Law, Yeshiva University, and earned his law degree in 1994.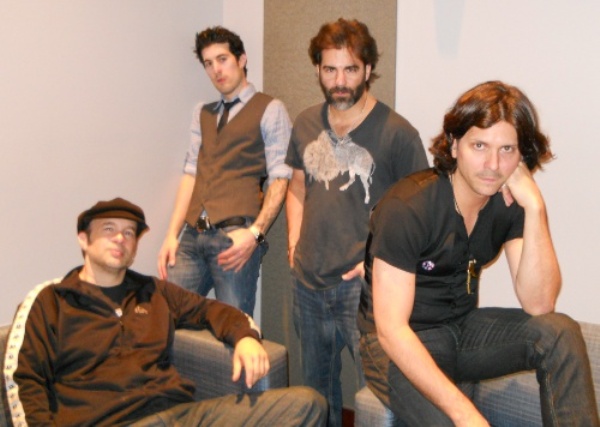 John commenced his law practice in New Jersey and in New York. He also became the lead singer of the New York-based rock band 'The Cringe' in the 2000s. With this band, he released 5 albums.
John is also into acting and producing. He has been the producer for Biography (1987) and Entertainment Tonight (1981). He also has starred in his wife's shows such as Tasty Travels, Rachael's Vacation, Cake Boss, and Big Morning Buzz Live.
John had once said in an interview about his singing. He said:
"Ever since I was a kid I've been drawn to creative arts and expression. I can't dance and I can't draw, so that left me with music,"
Also, read American 'Mötley Crüe' guitarist Mick Mars' struggles with ankylosing spondylitis!
What is Rachael Ray's Net Worth?
Rachel owns Lake Luzerne, in New York and Greenwich Village. Apart from her career as a chef, she is also a television personality, businesswoman, and author.
She runs an NGO, Yum-O! where she feeds hungry children and trains thee families on how to cook yummy meals. This non-government organization was established in the year 2006. Accumulating all her work, she is estimated to be worth $80 million.
Short Bio on Rachael Ray
Rachael Ray is an American television personality, businesswoman, celebrity cook, and author.
She is famous for her cooking recipes in various magazines and cooking shows. She also has three Food Network series attributed to hearing names such as 30-minute meals, Rachael Ray's Tasty Travels, and $40 a day. See more bio…
Short Bio on John M. Cusimano
John M. Cusimano is an American Lawyer, Singer, Guitarist, and executive producer. People mostly recognize him as the husband of famous television personality Rachael Ray. More Bio…