Karen Clark Sheard daughter Kierra Sheard to play her in the biopic of The Clark Sisters!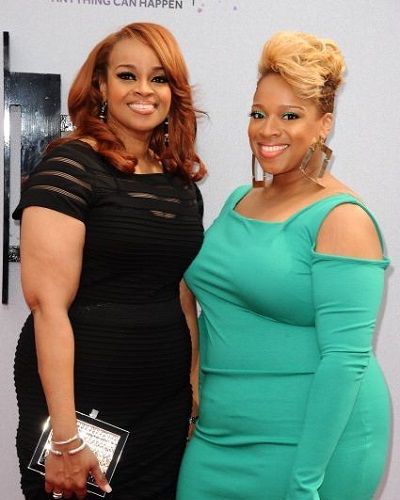 Karen Clark Sheard is an American Grammy Award-winning gospel singer and the youngest member of the American gospel group The Clark Sisters. There is going to be the biopic of The Clark Sisters: First Ladies of Gospel.
Similarly, it is the first-ever television film about the legendary group, The Clark Sisters, the biopic journeys the humble beginnings of five sisters and how they pioneered gospel music into the mainstream. They were guided by their mother late Dr. Mattie Moss Clark.
News has come out that the daughter of Karen, Kierra "Kiki" Sheard is going to play the role of her mother. Kierra said,
"It was really special. Some parts were easy because I know my mom so well,"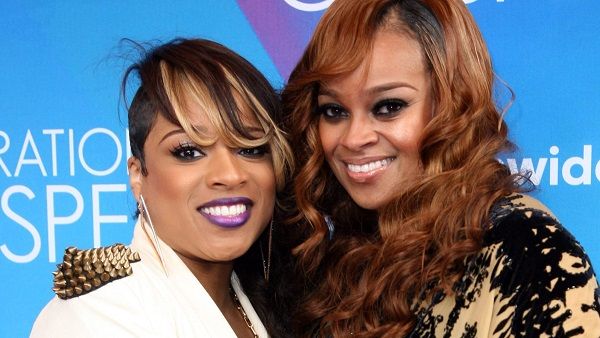 Similarly, she added,
"I will say the difficult parts were me trying to be more like her [Karen] when it came to being more soft-spoken because I'm a big mouth and my mom is more graceful than I am."
Furthermore, she added,
"If you don't get their notes right they will come for you, so I wanted to really sing and hit those notes like her because my mom is a true soprano and a genius."
Also read Priscilla Presley talks about her daughter Lisa Marie Presley's divorce and custody drama, and the biopic on Elvis Presley!
Who is Karen Clark Sheard married to?
Karen Clark is married to John Drew Sheard. They walked down the aisle on 16th June 1984. He is a Detroit-based minister. Similarly, he is the senior pastor of Greater Emmanuel Institutional Church of God in Christ in Detroit.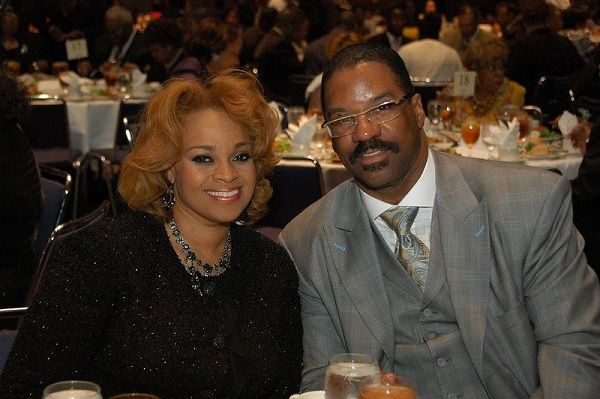 In the year 2009, she and her husband partnered up and launched a new record label Karew Records; Distribution is via EMI Gospel. Likewise, their first project through their own record label was the Christmas album released in October 2009.
On 16th June 2017, Karen and Bishop celebrated their 33 Marriage Anniversary. She posted on her Instagram and showered her husband with love. She wrote,
"@bishopdrewsheard You are the answer to my life's questions, you are the destination of my life's journey. You are the solution to my life's problems, you are the crux of my life's destiny. Happy anniversary Honey!"
They have been happily married to each other for more than three decades and support each other in life.
Karen Clark Sheard's children
Karen has two children together. Her first child is a daughter Kierra "Kiki" Sheard. She was born on 20th June 1987. Kierra is an American gospel singer, fashion designer, and actress.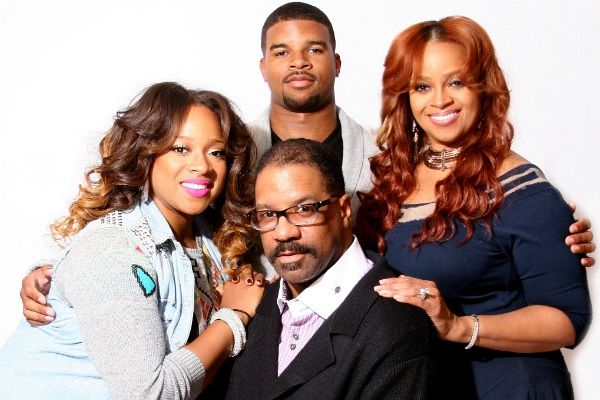 Similarly, she made her professional stage debut at the age of 10, performing on two tracks on her mother's debut solo album Finally Karen in 1997. Karen's other child is a son John Drew "J. Drew" Sheard II born in 1989. He is a young, up-and-coming musician and producer.
Also read Evanka Franjko: the Croatian wife of Joey Buttafuoco, children, Joey's court sentence, and his legal tangles!
Source: Wikipedia, The Grio, BCNN1