Kim Kardashian Has Filed For Four New Trademarks For Her Nine Year Old Daughter, North West!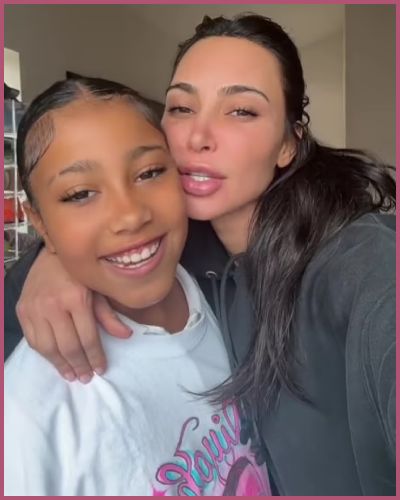 Kim Kardashian has filed for trademarks for her nine-year-old daughter with Kanye, North West.
Filed on March 10, 2023, these trademarks include toys, skincare, and more.
---
The first trademark for North West is for a skincare line
North West is the eldest child of Kim Kardashian and Kanye West. She was born on June 15, 2013. She has three siblings, Saint, Chicago, and Psalm.
The first trademark for North is for a skincare line, reported the US Sun.
Even though sources can't say exactly when these companies will launch. However, it was confirmed that the skincare line will include products "such as serums, face oils, bath and shower gels, as well as cosmetics."
Kim has successfully launched several of her own companies including SKIMS which is worth over 3.2 million.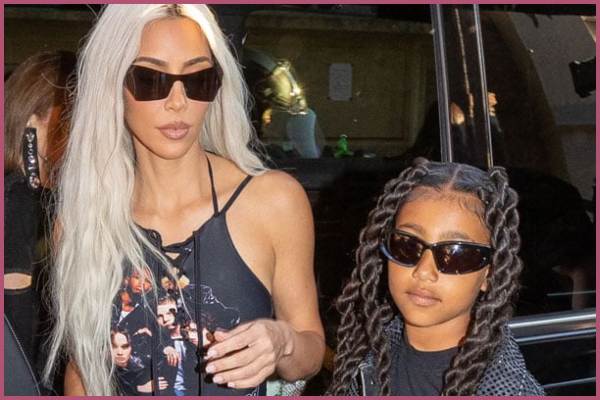 The second one is for a toy line
According to the outlet, the second trademark for North West is for "toy figures, doll accessories, dolls, drawing toys, infant toys, mechanical action toys, play sets for action figures, soft sculpture toys, bath toys."
This will also include "children's educational toys for developing fine motor and cognitive skills, musical toys, toy food, toy cookware, baby gyms, playground balls, and sports balls."
You may also be interested in reading: Kim Kardashian Surprises Fans By Attending Arsenal Game In London With Son Saint
The other trademarks for North West are for advertising and entertainment
Trademarks were also registered for two additional companies, which operate in the advertising and entertainment sectors, specifically in the areas of pop culture and media.
It's clearly outlined as "entertainment in the nature of providing information by means of a global computer network in the fields of entertainment and pop culture".
The mother and daughter have a shared Tik Tok account, @kimandnorth, with over 15.4 million followers, where they post funny videos, tutorials on hair care and makeup, and other entertaining content.
The nine-year-old has been gaining popularity on the platform with her creative artwork and music, as well as sharing the process behind her creations.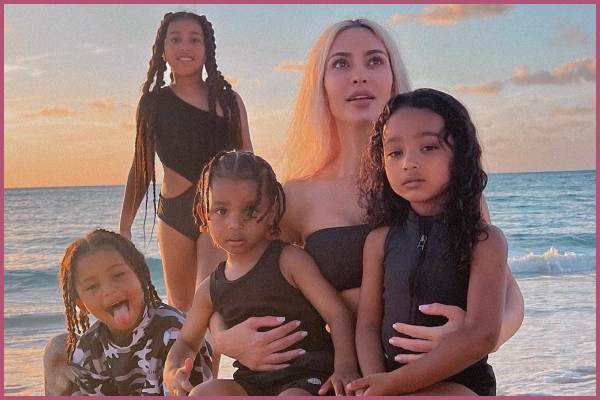 Kim Kardashian is preparing her kids to inherit her billion-dollar empire
Kim Kardashian has applied for trademarks for all of her children, not just North. Recently, she has filed trademarks for Saint and Chicago as well, which also cover skincare, toys, and fashion lines.
In November 2022, the reality TV star filed 12 trademarks for her youngest child, Psalm, including skincare, nutritional supplements, vitamins, and baby accessories and food.
In addition, she has also filed trademarks for furniture, textiles, clothing, toys, and advertising services, which could include various bags, carriers, and purses.
Given her success in business and the numerous trademarks she already has, it is not surprising that she wants to extend this to her children.
Other members of the Kardashian-Jenner family, such as Kylie Jenner, have also applied for trademarks for their children.
This move by the model to prepare her children for her business empire is admirable and may even inspire other parents to create financial freedom for their own children.
You may also like to read: Kim Kardashian is Ready to Date Again and Wants Someone Who has No Hollywood Connection!