Kylie Jenner gets a tiny tattoo of the name of her daughter Stormi inked on her arm!
Kylie Jenner has got a new tattoo. This time it is a dedication to her daughter Stormi Webster. She revealed it on her Instagram stories. What is more, her best friend Anastasia "Stassie" Karanikolaou got a matching Stormi tattoo as well.
Kylie Jenner and her latest tattoo
This is a surprise and wonderful present of a mother to her daughter. Kylie Jenner decided to gift her daughter Stormi a permanent present. On 16 May 2019, Kylie revealed on her Instagram story that she had tattooed her daughter Stormi's name on her arm.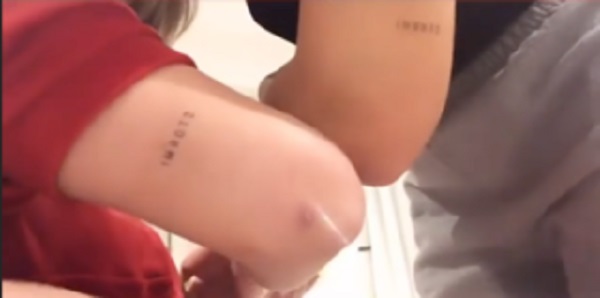 It is a tiny namesake tattoo which is located just a few inches above Kyle's elbow. She had uploaded a video of it on her Instagram Story. One of her fan accounts named @thekyliemood captured that video clip and uploaded it on its account. Kylie Jenner's best friend Anastasia Stassie Karanikolaou also had the same tattoo done on her body.
Kylie Jenner and the video clip of her new tattoo
In the video titled "that tattoo scab", Kylie Jenner's friend Stassie says to her:
"Stop showing it,"
Kylie already has six other tiny tattoos and this new Stormi tattoo would be the seventh one. It is a touching tribute to her daughter Stormi with rapper Travis Scott. She has yet not opened up about the reason which prompted her to have the tattoo on her arm as a tribute to her daughter.
Kylie Jenner and her other tattoos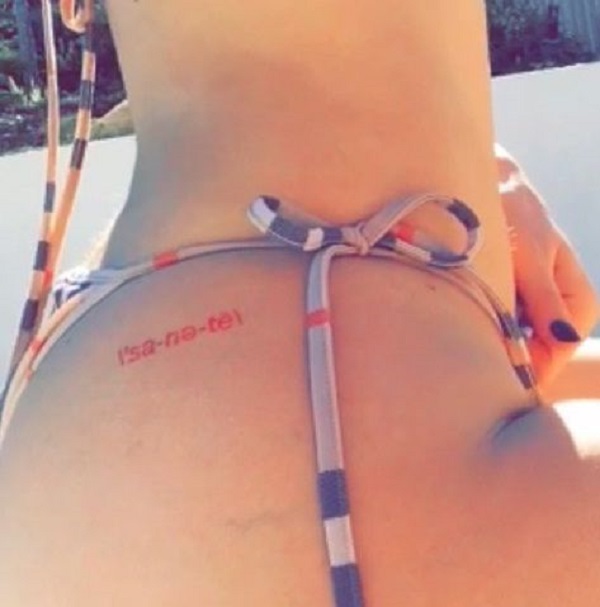 Kylie has 6 other tattoos on her body. There is a ta tattoo of a heart on her upper arm. She had a hip tattoo which said 'sanity'. She got a rework done on it 6 months later in July 2016. Kylie added 'before' to the left of this tattoo. The word sanity is spelled phonetically as it would in a dictionary as sa-na-te. They are done by different artists but blend beautifully together. The first was done by Bang Bang and the second by Rafael Valdez. There was a small 't' on her ankle done in November 2016 for her then-boyfriend Tyga but it has been replaced. She converted this into LA. On her upper arm is another tattoo which says, Mary Jo. She also has a 'm' inked on her finger.
Kylie Jenner and her Mother's day celebration with Travis Scott
Kylie had spent this Mother's day with Travis and Stormi. The three had a private dinner by the ocean probably in Nobu in Malibu. Travis also gifted her pink and white flowers and a pink crocodile Hermes handbag to add to her massive collection. Kylie had posted a video of it on her Snapchat. She captioned it:
"Travis spoiled Kylie for Mother's Day! A private dinner with her and Stormi, those flower arrangements, and a new purse👜"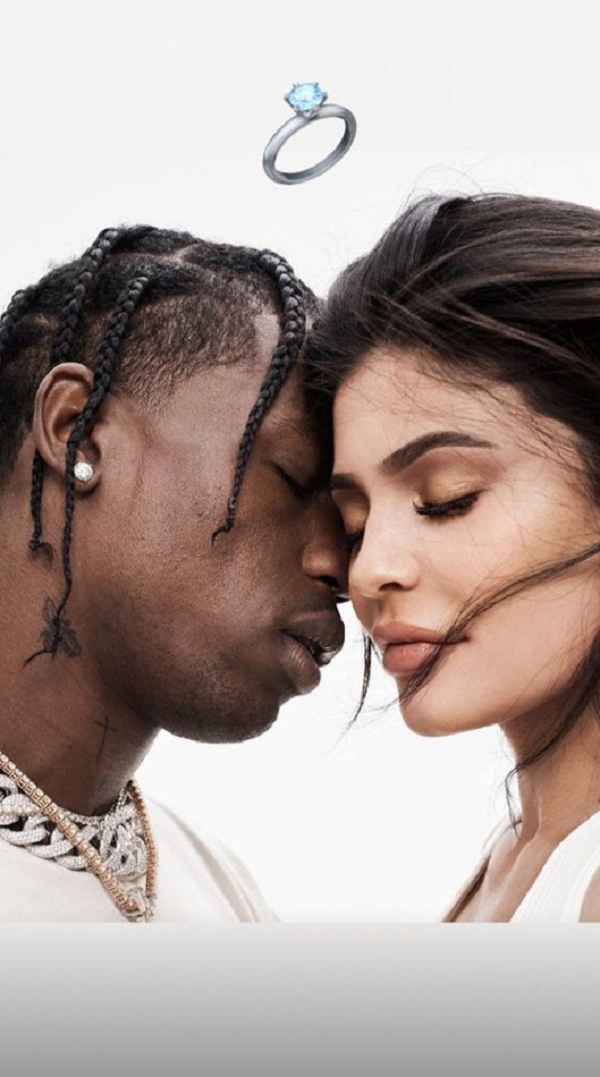 Stormi and her other gifts from Kardashian – Jenner Clan
Stormi has since her birth received a host of gifts from her extended family. These included from her aunt  Kim Kardashian who gifted her a mini Louis Vuitton handbag. Kylie also had taken her daughter on a tropical vacation with her previous best friend  Jordyn Woods. Additionally, she had thrown her a wild Astro World-inspired first birthday party.
Short Bio on Kylie Jenner
The famous American reality Television star is a socialite, model, and fashion designer. Kylie Jenner gained the stardom through her Kardashian family and appearing on the immensely popular show "Keeping up with the Kardashians". In 2015 Kylie also launched her own cosmetic line named" Kylie Cosmetics" which was a massive success. She is a social media star with millions and millions of followers. More Bio…
Source: Harper's Bazaar