Insight on Monroe Christine Lewis, Jeff Lewis's Surrogate Daughter! Who will take her custody?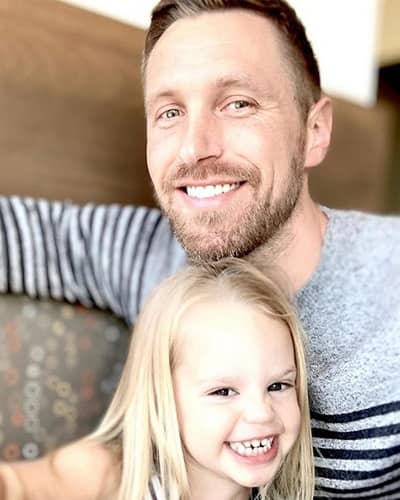 Real estate agent, Jeff Lewis, and Gage Edward's daughter's name is Monroe.
They birthed her via surrogacy.
Monroe was expelled from the prestigious Montessori preschool. Find out why?
---
Monroe Christine Lewis' Parents' split
Monroe was born on October 25, 2016, via surrogacy. Her surrogate mother's name is Alexandra Trent. Likewise, her birth process was filmed on the TV show, Flipping Out.
Her parents are Jeff Lewis and Gage Edward. Her father Jeff is a Flipping Out designer American TV personality and her father Gage is a Flipping Out designer.
Jeff and Gage are bisexual and the couple split after living together for 10 years. After the split, the custody of Monrow has been divided among both parents. Further, she is now 4 years old in 2022 and lives mostly with her dad Jeff.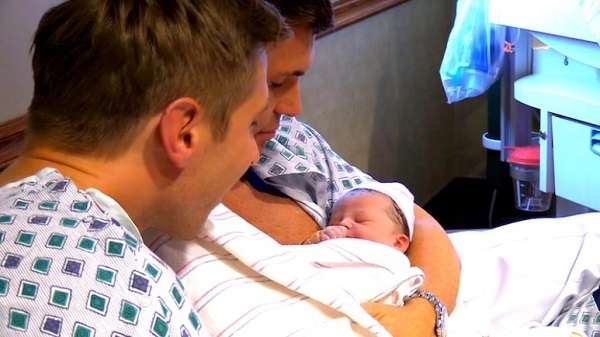 You may like to read Is Jeff Lewis Single? What happened between Jeff and boyfriend Scott Anderson?
Jeff's daughter Monroe joins preschool
Monroe was sent to an elite Montessori school after she turned 3. But the reports are that his daughter has been expelled from the school and the reason is said to be her inappropriate behavior.
Jeff opened up about the concerns of Monroe's school on one of the episodes of his SiriusXM radio show Jeff Lewis Live, the Flipping Out.
He expressed,
"She's been crying, she's confused, she doesn't know who's picking her up … there's been a little bit of a regression."
Adding,
"I'm like, 'Oh my God.' And then it's just on my face — I'm concerned, I'm worried," the father of one continued. "They went back to get her and honestly if [Scott] wasn't there, I probably would've started crying because I'm very, very worried about Monroe."
Further, Jeff feels that he has picked up the wrong school for his daughter after her behavior. And says he will be cautious to pick her next school,
"I picked the wrong school. Next time, I'm going to trust my gut. I felt like the school was too regimented, too structured. I think, it's not a college prep course. It's preschool."
Monroe's legal custody
Jeff and Gage split in February 2019 after dating for 10 years. The ex-couple is working with lawyers for Monroe's permanent legal custody. Jeff says that Monroe is his biological daughter because of surrogacy.
Whereas, his ex-Edward is demanding equal joint and legal custody. Further, she has requested to change her name from Monroe Christine Lewis to Monroe Christine Edward Lewis.
Jeff shared,
"Our most important focus is raising our daughter in a loving environment and we are learning how to co-parent as effectively as we both can for her sake. I am optimistic."
Also read Jeff Lewis and his split from his boyfriend Scott Anderson!
Short bio on Jeff Lewis
American Jeff Lewis is a Real estate speculator and Interior designer. Lewis is renowned as a member of the Bravo Channel reality TV show, Flipping Out. More bio…