Nigerian transvestite Bobrisky looks stunning in the latest released pictures! He is going to get married this Sunday!
Bobrisky is a Nigerian internet personality who is active on Snapchat. He is also a cross-dresser, actor, and entrepreneur. He now stays in the US and has been there for some time now. He is a controversial figure with his own share of fans and critics. He was also the most google-searched individual at one point in time in 2016.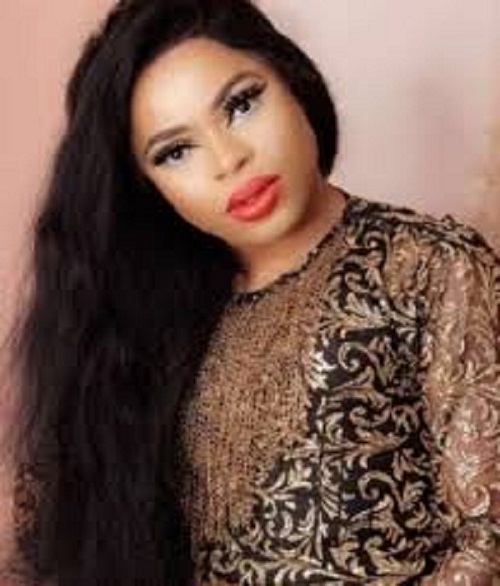 His new stunning looks
This self-claimed male Barbie doll loves to play dress up. He has uploaded a picture of himself on his social media where his MUA have efficiently given him a female look and after this makeover, anyone would mistake him for a woman.
This transvestite has admitted in the past that he is gay and is dating a prominent male politician. He had said in 2016:
''All this house boys and girls coming to drop comment on page are you all stupid.

''Do you think your hate comments can change me? Why are you trying so hard to get my attention?

''Fuck off my page and go and find something meaningful to do with your life. Just this morning I have made up to 750, 000 hustle still continue. You are here wasting your Mb on someone else life style.

''If all your insult bothered me I should have stopped posting here."
He continued:
''Yes am gay, I will go to hell fire, thanks. Please what next? I'm tired of the same words, I want to hear something new, cheers!''
This new look seems to be a step in that direction.
The announcement about his marriage
26-years-old Bobrisky whose real name is Okuneye Idris Olarenwaju announced on his Snapchat today that he is getting married this Sunday. The affair would be a low-key one, according to him. He was all smiles when he made the announcement and some of his fans might indeed be shocked on hearing it. He wrote:
"I am sorry guys bobrisky is getting married on Sunday this is just between i and bea wait for ur bride on Sunday."
Bobrisky was beaming with happiness as he made the announcement. His Snapchat has a daily average of 25k views.
The hip enlargement surgery
Bobrisky has in the past also revealed that he would most probably undergo a hip enlargement surgery in line with his sexual orientation. He had hinted on it when he wrote on his Snapchat:
"I have an interview with a doctor in Miami on Saturday. That money needs to double before this year runs up. My bae said I should go check out the price and all."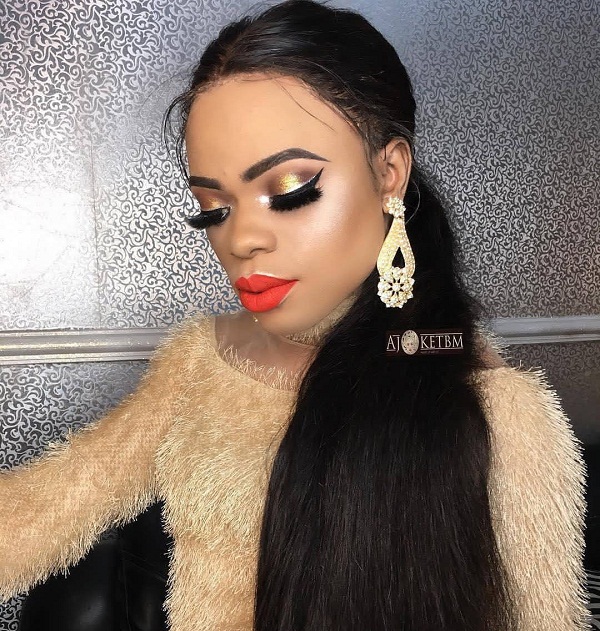 He then asked his viewers about their opinions on hip enlargement surgery. He said:
"Guys, what do you think about hips enlargement?"
About Bobrisky
Born in 1992, Bobrisky had graduated in accounting from the University of Lagos. His mother died in 2008 and his father who is a retired transporter is okay with his transvestite life. His father had three wives and is a polygamist and Bobrisky was the youngest child in the family.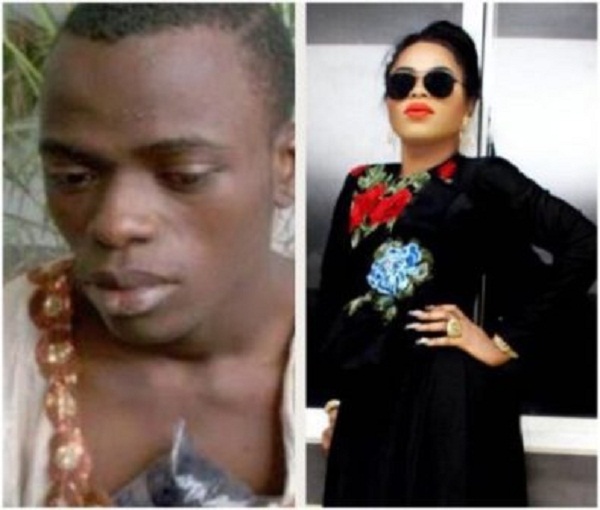 He is into skin whitening cream business and has bleached his face for it. He draws a lot of flak for his feminine inclinations but he cannot be bothered. As he is getting famous, he is only getting bolder and cool about his lifestyle. He had once said:
"I'm a fine girl, I only do men with money and big D and private jets"
He does not miss Nigeria and is happy that his 'bae' supports him despite all the hate he receives on the social media.