Rapper Tekashi6ix9ine kidnapped, beaten, and robbed but is alive and flirting on the social media!
Rapper Tekashi6ix9ine whose real name is Daniel Hernandez had released new music titled FEFE with Nicki Minaj this weekend but hours later he was kidnapped, robbed, and beaten. He required hospitalization due to the injuries.
The incident with Tekashi6ix9ine
The New York Police Department has confirmed that Tekashi6ix9ine, 22 had visited their police station in the wee hours of Sunday morning to lodge a complaint. As per the police report, Tekashi6ix9ine was in a passenger car and at around 4.30 am three men came out of a second car and forced him into their car. They took him and robbed him of his jewelry the value of which has not been disclosed. He was also pistol-whipped and after filing the complaint, the rapper became uncooperative and had to be immediately shifted to the emergency.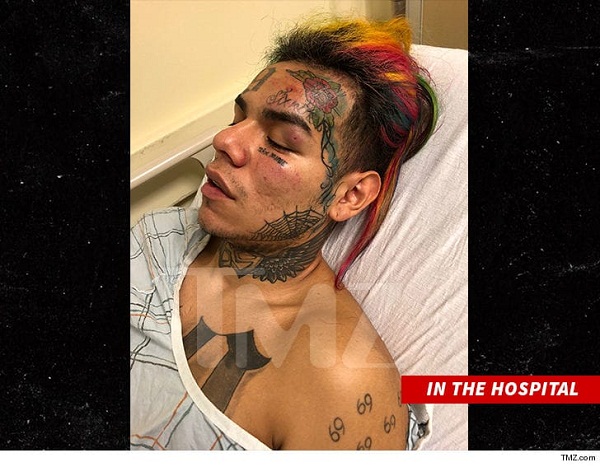 The rainbow-haired rapper, Tekashi6ix9ine had also stated he lost his consciousness when the men pistol-whipped him. He was in the back seat of their car and when he regained consciousness, he heard that if they did not get what they wanted, they would kill him. They took him to his house and took his jewelry which was worth $ 750000 and also $ 20000 in cash.
He also said that they again took him along after the robbery but he managed to hop out of the car and escape. One of the masked men followed him on foot but gave up the chase since he was afraid that he might get identified.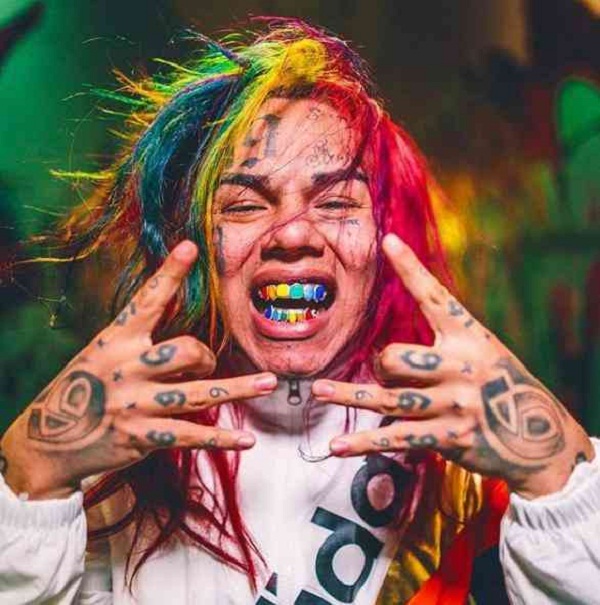 The rapper stopped a stranger's car and asked for help. An ambulance was called and he was taken to the hospital. The rapper had bruising on his face and was photographed by TMZ on the hospital bed. He has been subjected to various tests including a CT scan but his baby mama named Sara is scared for his life. A source close to them said:
"Sara is truly terrified that something terrible is going to happen to Daniel. He's beefing with so many people now that it feels like it can only end badly."
The incident was captured on the CCTV footage and is a legit one and not for publicity as many people thought that Tekashi6ix9ine has concocted the whole story to enhance the popularity of his new single.
Also read: XXXTentacion shot dead while shopping!
Tekashi6ix9ine expresses on the social media after the incident
Tekashi6ix9ine has two different versions of the story. When the incident occurred, Tekashi8ix9ine's girlfriend and their daughter was inside the house but was fortunately unhurt. He wrote on his Instagram the next day:
"As crazy as it sounds.. yesterday morning I had a feeling that it was my day to die. May GOD strike me dead if I'm lying,"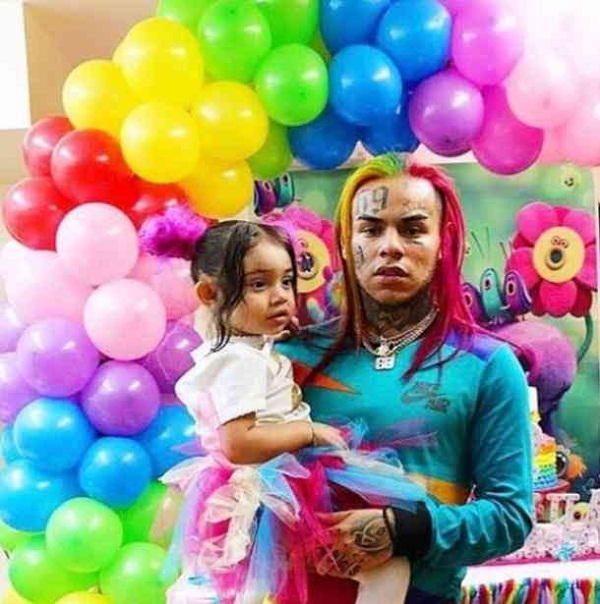 He continued:
"Everything happens for a reason. I know you was there. Nothing materialistic is more important then LIFE. I live to see another DAY.

"I get to see my daughter another day. No Hate Charge it to the streets."
He also uploaded a live Instagram video in which he said:
"I'm just happy to get on Live and talk to my fans. I want y'all to know that I love y'all. And I'm just happy to be alive, know what I'm saying?"
Tekashi6ix9ine and Nicki Minaj
Tekashi6ix9ine also wrote on his Instagram referring to Nicki Minaj who was his collaborator on the single. He wrote:
"You still love me after I got beat up?"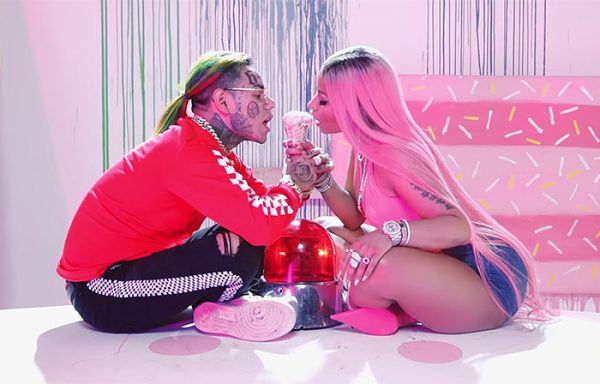 To this, Nicki Minaj replied:
"Fa sho. True love lasts forever,"