How is Susan Benedetto holding up with husband Tony Bennett's Alzheimer disease?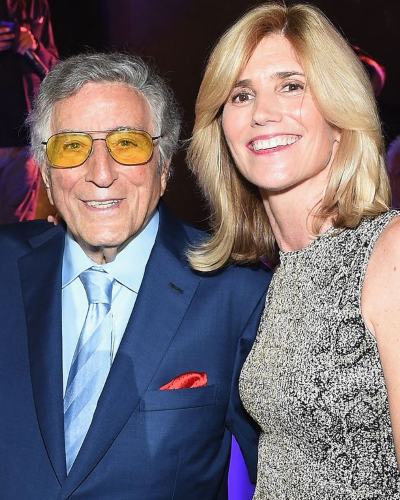 Susan Benedetto is the wife of musician Tony Bennett
Tony is living with Alzheimer's disease 
have been dating each other since the late 1980s and married in 2009
---
Susan Benedetto the wife of Tony Bennett has opened up more about her singer's health condition. It is known that he is living with Alzheimer's disease. In August, the 95-years-old musician took the stage one last time with back-to-back shows at New York's Radio City Music Hall alongside Lady Gaga.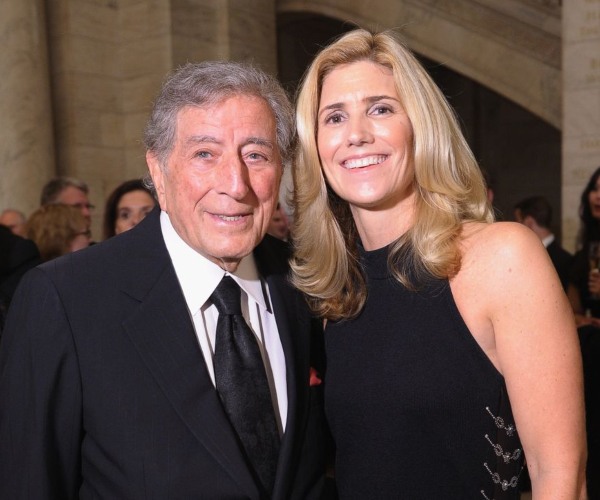 Susan revealed,
"He recognizes me, thank goodness, his children, you know we are blessed in a lot of ways. He's very sweet. He doesn't know he has it."
She added,
"Every day is different. Tony late at night, sometimes early in the morning, he's more alert, if I can use that word. So, I'll tell him, "Tone, you're gonna be on 60 Minutes." He's, like, "Great." I said, "You remember that show, 60 Minutes?"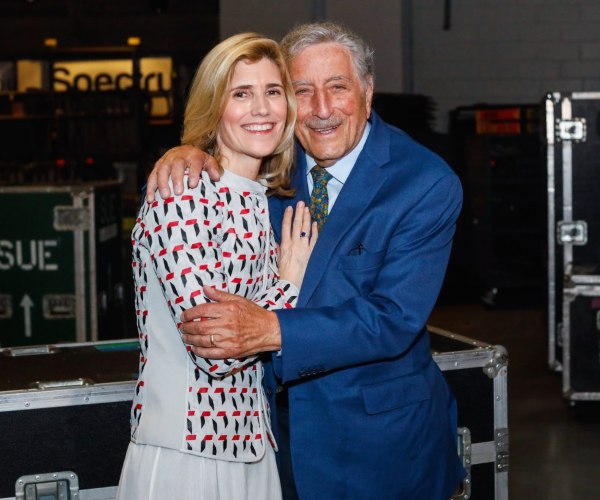 Tony had revealed his memory problems to her about five years back. One day when they came home, he addressed his problem with remembering names and these people whose names he forgot were people he worked with all the time. She suggested he consult a doctor and seek medical attention. In 2017, Dr. Gaytari Devi diagnosed him with Alzheimer's disease.
Also read Meghan Trainor opened about her mental health journey and body image issue after the birth of her son Riley!
Relationship of Susan Benedetto and Tony Bennett
Susan Benedetto and Tony Bennett have been dating each other since the late 1980s. Tony had divorced his second wife Sandra Grant. They dated for almost two decades before getting married on 21st June 2009. Their wedding ceremony was private and intimate.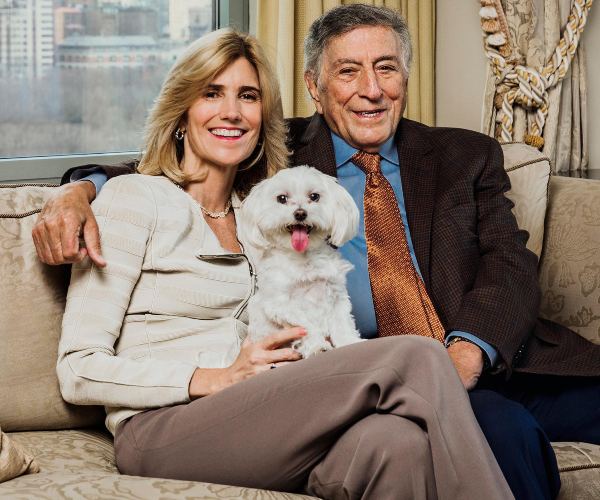 Former New York Governor Mario Cuomo and his wife Matilda were the witnesses at the civil ceremony. The couple went to Italy for their honeymoon. Susan's parents Marion and Dayl Crow were fans of Tony so they attended one of his shows. At the time, Marion was pregnant with Susan.
Also read Did Gabbie Hanna Fake Her Relationship With Bo Burnham? Fans Called Out The YouTuber!