Teresa Giudice and her new boyfriend, Luis Ruelas: Fans react to the photos of the two lovebirds!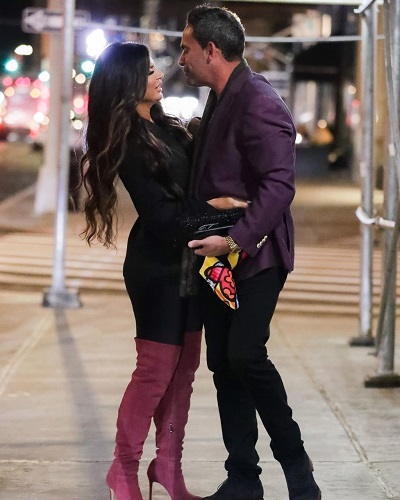 Teresa Giudice has a new man in her life. Photos of this mystery person with Teresa have recently surfaced. Who is Teresa's new boyfriend? What do her social media followers feel about it?
Teresa Giudice and her new boyfriend
The Real Housewives of New Jersey star Teresa Giudice was married to Joe Giudice but the marriage failed and they have separated. Now she has a new man in her life. His name is Luis Ruelas. It was one month back in November 2020 that reports of this new and budding relationship came in. And now photos of the two have emerged. These are PDA-packed snaps and were shared by a fan of the show on her Instagram on Saturday 12 December 2020. It showed Teresa cozied up alongside her new beau.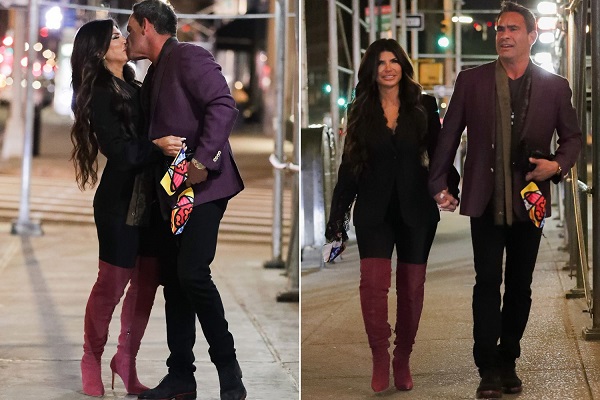 The fan captioned the photo slide:
"Teresa with her new man 👏🔥 #RHONJ,"
And no sooner was the photo put on social media, fans of the Bravo TV star started flooding the comments section of the post with their opinions of the couple.
Fans and their responses to the pics of the couple
The social media followers of Teresa started putting in their comments under the post. One of her fans wrote:
"Um he kind of looks like joe….,"
And another fan jokingly wrote:
 "He looks like a cross between her Ex Joe and Andy Cohen,"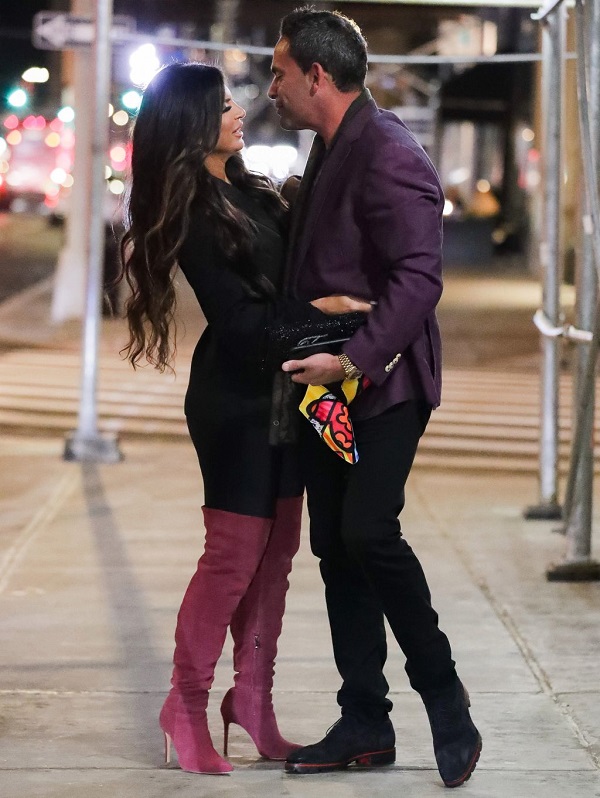 Many of her fans could not miss the resemblance of Luis with her ex-husband Joe. Hence, another fan noted:
"You get a new man and you pick one looks just like your ex,"
Teresa's other fans were delighted for her. One wrote:
 "She looks so happy!!! ♥️♥️"
Teresa herself has not spoken much about this new boyfriend of hers. And fans speculated that Teresa wants to take things slowly at the moment with Luis.
Teresa and Luis began dating in recent months. He is a businessman in New Jersey. The entrepreneur is the co-founder of Digital Media Solutions, a digital marketing company based in Florida. The two have not openly talked about their relationship or gone public on it. There are only reports and rumors on it.
Just after Teresa divorced Joe and announced it, there were some floating rumors that she is now dating her ex, Anthony Delorenzo. But later, fans and photographers spotted her with Luis at a football game.
The past relationships of the couple
Luis also has two children from a previous relationship. He has two sons and is a single father to them. Luis' company is an advocate of special children and has raised many thousands of dollars for their welfare.
Teresa, we all know, was earlier married to Joe Giudice. After 20 years of married life and four children, the couple split in 2019. They were part of the Bravo TV show RHONJ since its season 1. But the court found them guilty of bank frauds. And for this, the two were sentenced to imprisonment; Teresa for 15 months and Joe for 41 months.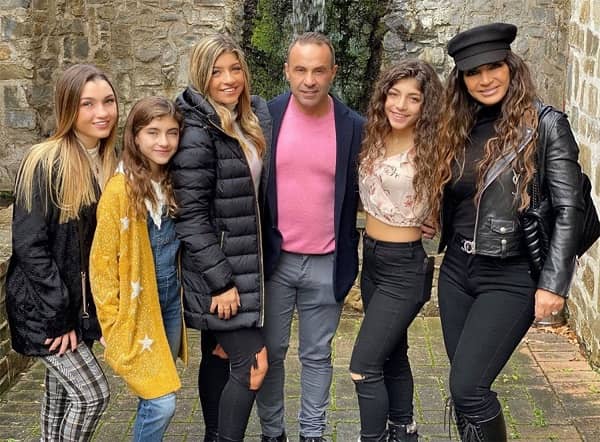 Besides, Joe was deported back to his home country of Italy. After Teresa came out of jail, her mother died and she also divorced her husband. They continue to together parent their four daughters; Gia, 19, Gabriella, 16, Milania, 15, and Audriana, 11. Joe has also started dating an Italian lawyer.
For the complete bio of Teresa Giudice, click here