Tessa Thompson admits to her bisexuality and is vague about her relationship with her girlfriend Janelle Monae!
American actress Tessa Thompson has opened up about her sexuality and close relationship with her girlfriend Janelle Monae, a singer. She admitted in an interview that she is bisexual!
Tessa Thompson's interview
Tessa Thompson gave an interview to Porter magazine recently. In this interview, she cleared the air about her sexuality and also her deep bond with her girlfriend, singer and songwriter Janelle.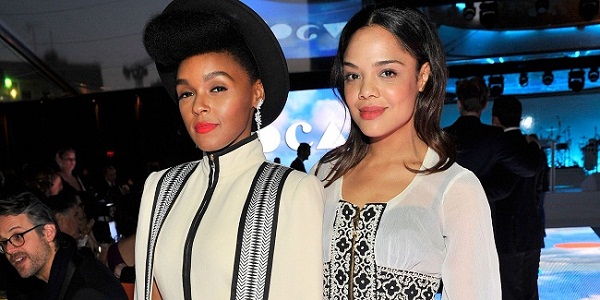 Tessa said in a blunt tone:
"I'm attracted to men and also to women."
Over the years, fans have seen Tessa and Janelle together on the red carpet and Tessa was also featured in Janelle's music videos. Hence it was but natural for people to think that there was something fishy going around there and they suspected that the two were dating.
Talking about this relationship, Tessa was not very forthcoming.
She said:
"It's tricky, because Janelle and I are just really private people and we're both trying to navigate how you reconcile wanting to have that privacy and space, and also wanting to use your platform and influence," 
About Tessa's upbringing
Tessa had a very free upbringing and was given the choice to decide what she wants. She feels that she was rather fortunate to have such a supportive atmosphere at home. She told Porter magazine during the interview:
"In my family you can be anything you want to be. I'm attracted to men and also to women. If I bring a woman home, or a man, we don't even have to have the discussion."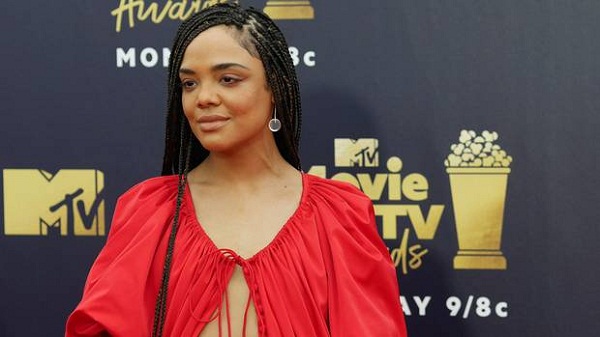 She added:
"That was something I was conscientious of in terms of this declaration around Janelle and myself,"
She continued:
"I want everyone else to have that freedom and support that I have from my loved ones. But so many people don't. So, do I have a responsibility to talk about that? Do I have a responsibility to say in a public space that this is my person?"
Talking about her special relationship with Janelle, Tessa said:
"We love each other deeply. We're so close, we vibrate on the same frequency. If people want to speculate about what we are, that's okay. It doesn't bother me,"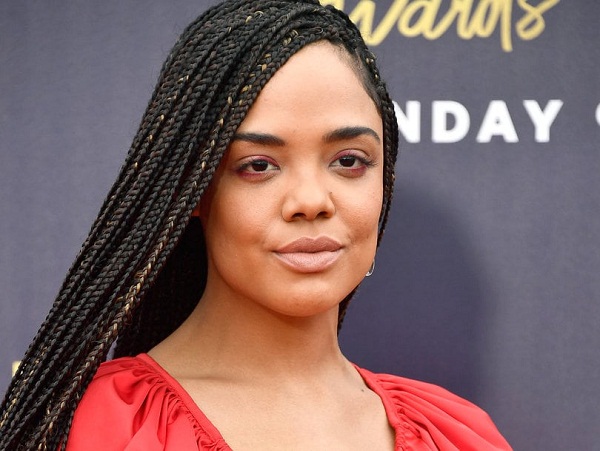 Tessa left the suspense to continue and one was not sure from her talk whether she is dating Janelle or not.
About Janelle's sexuality
Earlier this year, Janelle also had confirmed to Rolling Stone that she is bisexual. She had said:
"Being a queer black woman in America, someone who has been in relationships with both men and women – I consider myself to be a free-ass motherfucker,"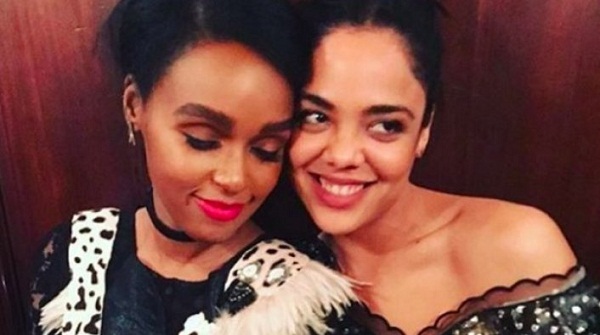 She said that she is pansexual. Janelle told:
"I first identified as bi, but then later I read about pansexuality and was like, 'Oh, these are things that I identify with too.' I'm open to learning more about who I am."
You may like to read:
Tessa Thompson is dating secretly or too busy for personal life due to a busy career?
The long-running TV soap EastEnders will have the first Muslim lesbian in Iqra Ahmed who will this month send love messages to other girls!
Funny Anecdotes! American comedian Rosie O'Donnell on her lesbian relationship with partner police officer Elizabeth Rooney!
Tessa Thompson and her family
Tessa was born in 1983 in LA and is the daughter of the famous singer and songwriter Marc Anthony Thompson who is part of the musical collective called Chocolate Genius Inc. He is Afro-Panamanian. White Tessa' mother is of Mexican and European descent. This Santa Monica alum started in the acting field in 2002 and basically, it was with theater. She later ventured into television soaps and films.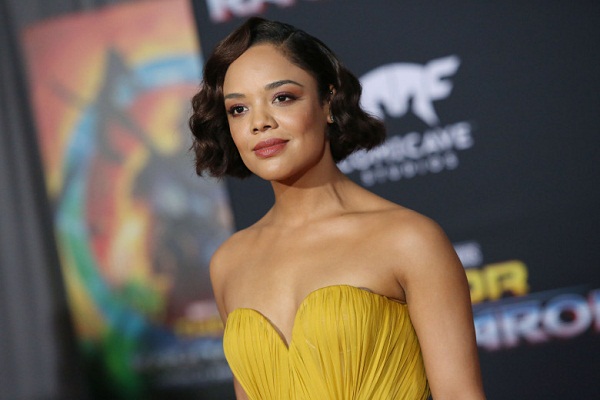 Short Bio on Tessa Thompson
Tessa Thompson is an actress well known for her roles in When a Stranger Calls, Creed and Dear White People in 2006, 2014 and 2015 respectively. Besides being an actress, she is a musician too. She took part in some series like Jackie Cook, Veronica Mars, period crime drama Copper, For Colored Girls and Westworld. More Bio…