The First Casualty of the Mount Everest This season, The Highest Mountain Claims the Life of 'Swiss Machine' Ueli Steck
Ueli Steck, who was famous as 'Swiss Machine' in the world of mountaineering, died in an accident near Camp II on Mt Everest on Sunday morning on April 30, 2017. It became the first casualty in the Everest, this season. In this session, we will learn about the incident.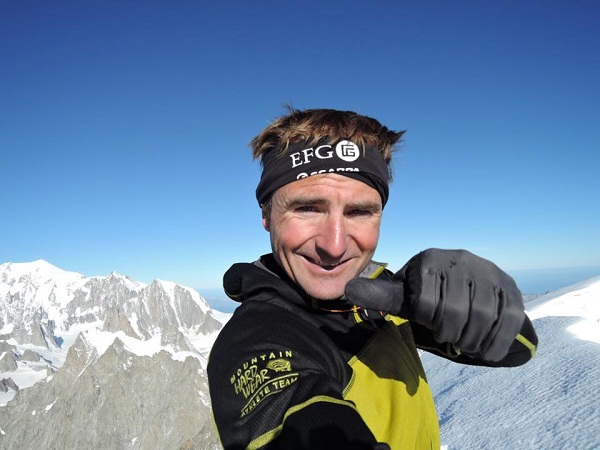 The Incident
Steck and Tenzing Sherpa had headed to Khumbu region in a bid to ascend Everest by the never frequented West Ridge/Hornbein Couloir route without using any supplemental oxygen in this spring climbing season. They also set out a plan to make a descent to the South Col before taking the once climbed direct route just below the Lhotse Face to obtain that summit record.
"Quick day from base camp up to 7,000 m and back. I love it, it's such a great place here. I still believe in active acclimatization. This is way more effective than spending nights up in the altitude!,"
the climber had posted on his Facebook page on April 26.
According to Steck, he spent two nights in camp II. His Facebook post on April 24 indicated that Tenzing suffered frostbite a few days ago.
 "Hopefully Tenzing Sherpa frostbite is getting better soon so we can be together on the mountain again."
Steck fell down about 1000 m during a preparatory climb on Nuptse, a smaller mountain peak near the Everest, and was killed. A six rescuers' group discovered a body of Steck near the Nuptse Face of Everest where he could have slipped and fallen on the ice-covered slope to his death. Some fellow mountaineers had seen Ueli climbing Mt Nuptse alone at around 4:30 am.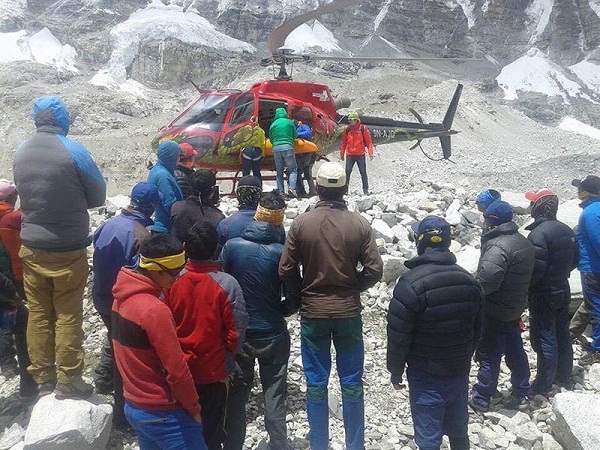 The team collected the scattered parts of the climber's body. A Fishtail Air helicopter was sent to Camp II to conduct a long line rescue, according to a source at base camp. Ueli's body was airlifted to Lukla.
Mount Everest
Mount Everest, also known as Sagarmatha in Nepal and Qomolungma in China, is Earth's highest mountain, peaking at 8,848 meters (29,029 ft) above the sea level. It lies in the Mahalangur Range. The international border between China and Nepal run across Everest's summit point. It's massif includes neighboring peaks Lhotse, 8,516 m (27,940 ft); Nuptse, 7,855 m (25,771 ft), and Changtse, 7,580 m (24,870 ft).
Short Bio of Ueli Steck
Ueli Steck was a famous Swiss rock climber and mountaineer. He had won two Piolet d'Or awards, back in 2009 and 2014. Steck was also well known for his speed records on the North Face trilogy in the Alps. He died on 30 April 2017 while doing an acclimatizing climb for an attempt of the sporadically-repeated Hornbein route on the West Ridge of Everest without the use of supplemental oxygen. More Bio…