The timeline of the relationship of the gay power couple-Neil Patrick Harris and David Burtka!
The gay couple Neil Patrick Harris and David Burtka is Hollywood's power couple. Each has its own successful career as actors. And they are humorous and relaxed and even better when together. After Neil came out in 2006, they went public with their relationship. So how did it all start? What is the secret of their healthy relationship?
The meeting of Neil Patrick Harris and David Burtka
The year was 2004 when Neil and David met. Neil recalled:
"I've never had any kind of long-term relationship. I remember thinking that the rest of my life would be solo. I wasn't weepy when I thought that-it was just a realization that I had gone this long being self-sufficient."
David at that time was in a long-distance relationship but it was not any good. The meeting of the couple was in New York through a mutual friend. There was an immediate attraction. Neil knew about David's relationship and did not want to mess it. So he and David started a platonic relationship.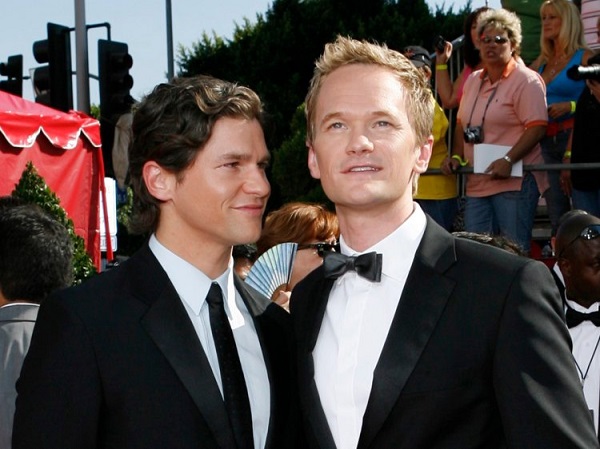 Neil said:
"We began hanging out with other people, and we had a lunch or so, but nothing romantic. I thought he was adorable, though, with these amazing blue eyes that are just hypnotizing to me."
David Burtka and his breakup
In 2005, David broke up with his boyfriend. Neil and David became close after this and their first date was the film Taking Lives. They were so fond of each other that they started hanging out every single night. After three months, they could not stay away from each other. They realized their deep feelings for one another and in 2005 they moved in together in LA. Here, they were for a decade.
Neil Patrick Harris-the coming out
On 4 November 2006, Neil decided to go public about his sexuality. There were already rumors circulating about his sexuality.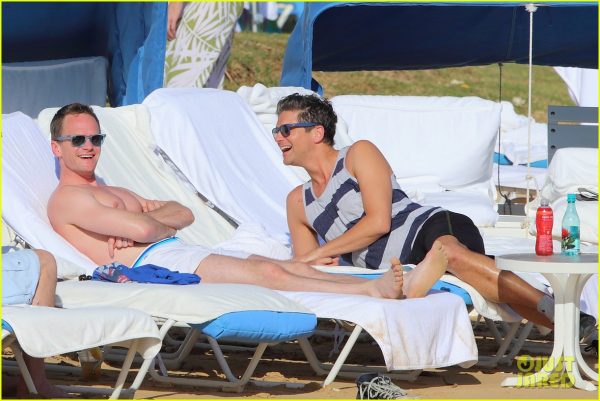 He told People:
"I am happy to dispel any rumors or misconceptions and am quite proud to say that I am a very content gay man living my life to the fullest and feel most fortunate to be working with wonderful people in the business I love."
The couple then went public with their relationship.
The proposal
In 2007, David proposed to Neil. He did it in the same street corner when they had first met many years back. Neil remembered:
"We were on our way to an event at [a casino] 45 minutes out of town in a limousine, and David wanted to stop for some reason that I didn't quite get…And then he got on one knee and proposed, and I was so freaked out by it that I said 'Yes' but I didn't know what it meant. Then I got the ring and loved it."
Neil then returned the romantic gesture to David.
The twins of Neil Patrick Harris and David Burtka
In August 210, Neil announced that he and David were expecting twins via a surrogate mother. They had twins on 12 October 2010. They are son Gideon and daughter Harper.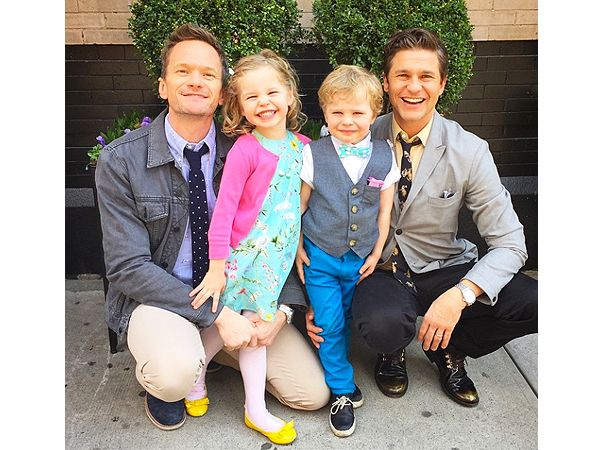 The marriage
The couple announced on Twitter handle that they were engaged five years back. They married in September 2014 in Italy. David is an actor and a professional chef. They celebrated their 13 years of togetherness in 2017.
Short Bio on Neil Patrick Harris
Neil Patrick Harris is an American actor, comedian, magician as well as singer, and composer.
He is best known for playing the title character as Douglas "Doogie" Howser on the TV series Doogie Howser, M.D. (1989–1993). He is also popular for playing Barney Stinson on the television series How I Met Your Mother (2005–2014).
He is also known for voicing the character Peter Parker/Spider-Man in Spider-Man: The New Animated Series (2003). More Bio…
Short Bio on David Burtka
David Burtka is an actor and professional chef. He is best known for his acting roles in theater and television shows such as How I Met Your Mother and The Play About the Baby. He is also a former E! News correspondent. He gained media attention for dating the famous American actor Neil Patrick Harris, whom he later married in 2014. More Bio…
Source: Ranker, Wikipedia