Amy Duggar King estranged relationship with extended family! Insight on her married life with Dillon King, children, early life, net worth, biography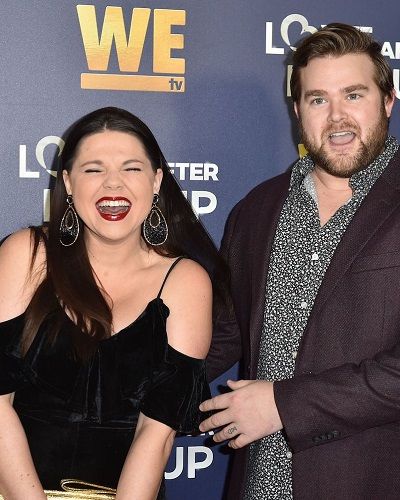 Amy Duggar King opened up about her estranged relationship with some of her extended family members.
Things are different between them but she wants her family to be happy and wishes the best for them.
---
Amy revealed,
"I think we are all just trying to find our path, and we're all just doing things differently. I'm doing things differently and I'm happy where I'm at. I'm happy for them. Things are definitely different, but I'm happy for everybody."
At present, she has a good connection with her cousin Jill Dillard who no longer appears on the show 19 and Counting. She also talked about Jessa Duggar whose son has speech delays.
She said,
"I hope all the best for him and that he and the family are fine."
Amy Duggar and Dillon King
Amy Duggar walked down the aisle on 6th September 2015. Their wedding was held at Horton Farms near Bentonville, Arkansas.
Amy's maid of honor was her friend Julie Stey and her bridesmaids were her future sister-in-law Loren King and friends Loren Bullard, Christie Bates, and two others.
Likewise, her cousins were her bell girls. After the wedding, the couple went on a romantic honeymoon to Cancun, Mexico. They relaxed on the beach and enjoyed nice restaurants.
Also, Amy and her husband were one of the subjects of season 9 of the WE TV show Marriage Boot Camp: Reality Stars.
Also read Is Tommy Manzo guilty of hiring mobster? Know about his married life with ex-wife Dina Manzo, father, net worth, biography
Amy Duggar's children
Amy Duggar and her husband Dillon King welcomed their first child on 9th October 2019. She first announced the news of her pregnancy on 21st April 2019.
The gender reveal was done on 1st June 2019 and her son Daxton Ryan was born via a scheduled C-section.
Amy shared a picture with her newborn child and husband in a hospital room and wrote,
"He's absolute perfection!!! God gave us you."
At the time of birth, Ryan weighed 7 pounds, 8 ounces. Talking about her delivery she said that because of her small body frame, the doctor suggested for C-section.
She said,
"I'm sure there will be negative comments. But I have to do what's right for my body and what's healthy for my son."
Amy Duggar's early life
Amy Duggar was born on 30th September 1986. She is the daughter of Terry Jordan and Deanna Duggar. Her parents were not married at that time and she was their only child. Similarly, she is the niece of Jim Bob Duggar.
Amy went to John Tyson Elementary school when she was a child. When she was young, her father Terry abused her. Her uncle is Jim Bob Duggar and her aunt is Michelle Duggar.
She has many cousins Jedidah, Jeremiah, Jason, James, Justin, Jackson, Jana, Jill, Jinger, Joy-Anna, Johannah, Jennifer, Jordyn-Grace, Jason, Joshua, Josie, Josiah, Jinger, and Joseph.
Also read Blythe Newlon, the ex-wife of author Dan Brown: Know about her early life, age, career, work, and married life with Dan!
How much is Amy Duggar King's net worth?
Amy Duggar King has an estimated net worth of $1 million. She is the owner and operator of her own clothing boutique 3130 Clothing, in Springdale, Arkansas.
She officially opened the store on December 1, 2018. Similarly, the net worth of the Duggar family is $3.5 million.
The family is featured in the TV show 19 and Counting. Amy is a former member of the show 19 and Counting. 
In the year 2016, Amy and her husband Dillon moved to their new house. It is a 2-bed, 2-bath home in Fayetteville, Arkansas owned by her grandmother.
She said,
"Grandma is going to be landlord! It has huge bay windows, walk-in closets, and a big kitchen. It's a fixer-upper"
She added,
"It's an older home, so it definitely needs to be brought up-to-date. It'll be so fun! Right now, our little apartment doesn't have a dishwasher or washer/dryer, so this will be such a nice change"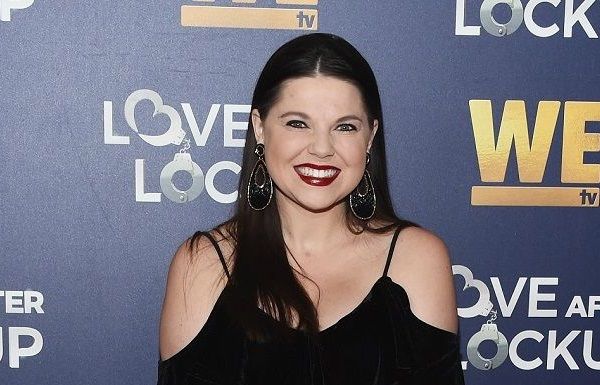 Amy continued,
"Dillon actually moved into my apartment, so we have been living in a super girly, floral-designed home. We want this to be the house all of our friends go to and spent time on a Friday night."