How did Ellen DeGeneres and wife Portia de Rossi celebrated their 14-Year Marriage Anniversary?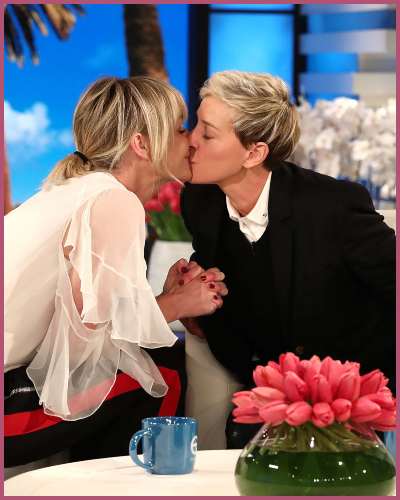 Ellen DeGeneres and his wife Portia de Rossi are officially married for 14 years now.
The couple has had a blissful conjugal life since 2008 after finding love with the same sex.
Let's have a brief glance at the beautiful 14 years of Ellen who is having her 14th marriage anniversary with her wife Portia de Rossi.
---
The Ellen Show host Ellen DeGeneres, 64 is marking the 14th year of marriage with her beautiful wife Portia de Rossi, 49!
It's 14 years of Marriage! Ellen Penned a sweet letter
DeGeneres to honor their longtime marital unions posted a video on Instagram featuring her and her wife's sweet memories over years together.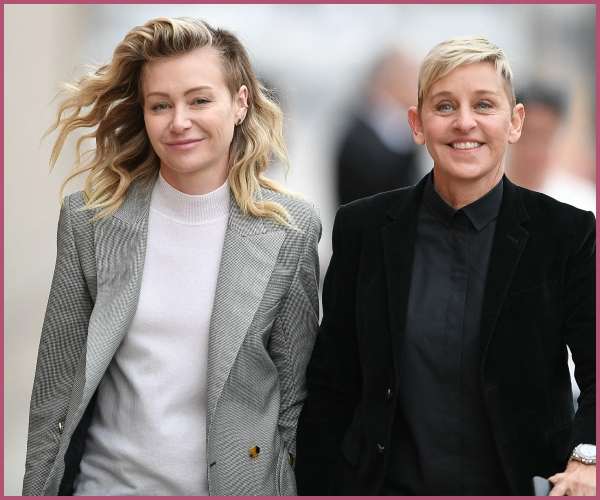 Ellen DeGeneres had gathered all those precious moments from her journey and joked about a few differences they have. The video compilation titled Best of Ellen and Portia was indeed precious with Ellen mocking their height differences.
The Primetime Emmy Award-winning host Ellen captioned the post with the wedding statement which she kept for life. Also, wishing on the relationship's new milestone she added,
"It's good to be loved. It's profound to be understood. I love you, @portiaderossi. Happy 14! ❤️"
Also, Read All about the married life of Caroline Boyer and her husband of 14 years Luke Bryan!
Ellen DeGeneres has a Same Sex marriage to wife Portia de Rossi
Lesbian couple Ellen DeGeneres and her wife Portia de Rossi, an Australian-American actress, had a California wedding in August 2008. They are romantically linked as beaus since 2004 and are happy with their pet cats and dogs.
The fun-loving couple is the earliest one to have married in the LGBTQ community after same-sex marriage was legalized in California. As of now, the couple has not planned for any kids.
Coming out as a lesbian in 1997, she had a romantic relationship with late actress Anne Heche, a few days before her 14th anniversary.
Also, Read Natalie Portman Celebrated 10 Year Anniversary with Husband Benjamin Millepied!
What does being together feel like for years? Learn from Ellen and Portia
It's been nearly 18 years of togetherness and 14 years of romantic nuptials for Ellen DeGeneres. They are practicing gratitude and renewing their vows each day.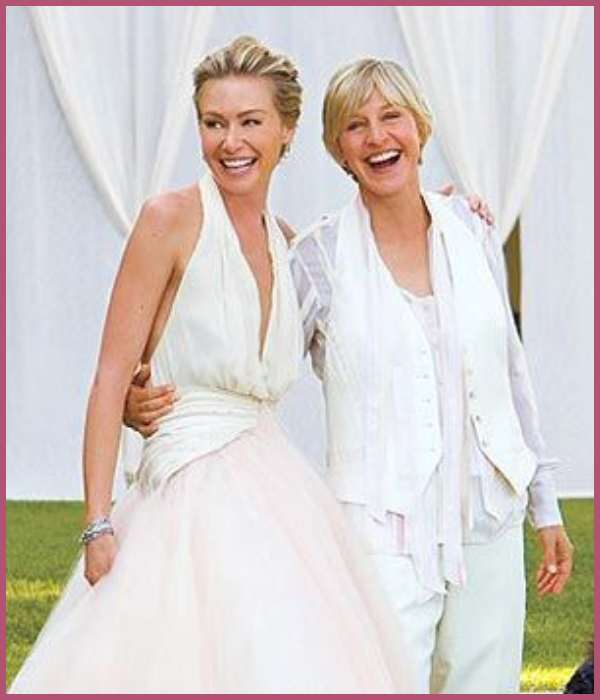 Not only DeGeneres but her wife de Rossi is equally in love when she penned a statement on behalf of both earlier saying,
"We've grown together as a couple, and we really consider each other and put our relationship first. By doing that, you become a lot more solid. I can't imagine spending time with anyone but her."
About the reason why they are longing for love for each other forming a solid relationship foundation Ellen added,
"We think the same things, say the same things at the same time, finish each other's sandwiches — no, sentences. We're in a rhythm that's easy."
Also, Read Ashley Graham Celebrates 12-Year Wedding Anniversary with Justin Ervin!