Gloria Riviera and Jim Sciutto completed 14 years of marriage! Know about Gloria's family, parents, education, siblings, previous marriage, net worth, biography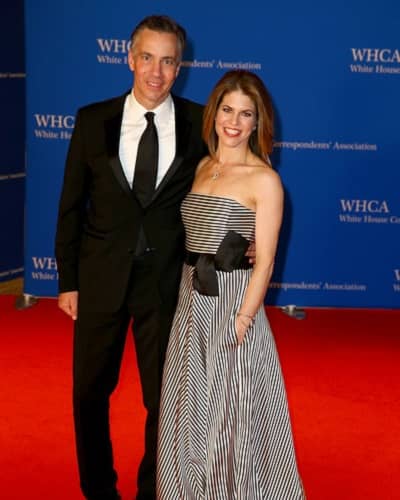 Gloria Rivera and Jim Sciutto have completed 14 years of married life.
Gloria and Jim walked down the aisle on 27th October 2006.
---
They are parents of three children Tristan, Caden, and Sinclair. Caden was born by unplanned and unintentional home birth in London and Jim helped deliver him.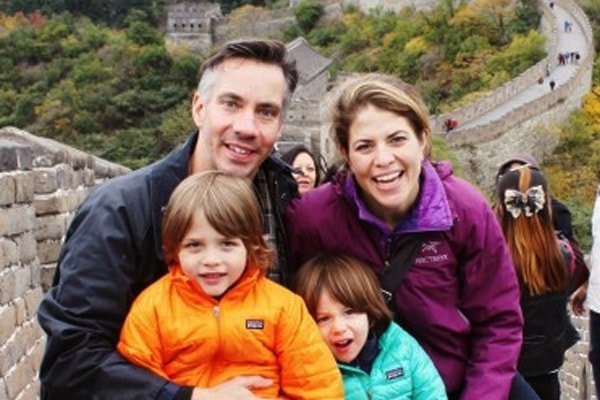 The married couple was living in London at that time when Riviera went into very rapid labor at their home. They did not have time to seek medical help so Jim became the OB on a call with help from the operator on the phone. He delivered their son before EMT's arrival.
Jim revealed,
"Two other ambulances showed up, so by the end of it, we had 12 polite London EMTs drinking tea,"
They celebrated their 14th marriage anniversary on 27th October this year.
The early life of Gloria Riviera
Gloria Riviera is the daughter of Daniel John Riviera and Charlotte Stevens. Her father is a Brooklyn native while her mother is from Washington state. Her parents are divorced and her father got married again.
She has many siblings including brothers, Dan Riviera, Jeffrey Riviera, and Spencer Riviera; and sisters, Sara Riviera Cureton and Jodi Riviera Buchanan.
Riviera's paternal grandfather is a Native American immigrant from Mexico, while her paternal grandmother is an Ashkenazi Jew born to Eastern European immigrants.
Her father has been married three times to Ruth Staats, Gloria's mother, and Lee Harris. Unfortunately, her father died at the age of 89 due to cancer.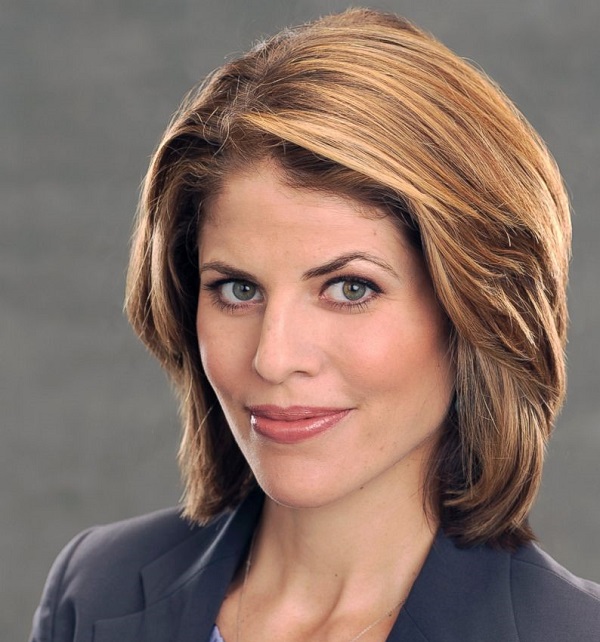 Gloria attended New Hampshire's Phillips Exeter Academy and after graduation, she attended Princeton University, where she played varsity ice hockey.
She graduated with a bachelor's degree in English literature and acquired her master's degree in Journalism from New York University.
Also read Jacquelyn Smith, the wife of Fortune Feimster: Know about her age, early life, parents, sexuality, relationship, and career!
Gloria's previous marriage
Gloria Riviera previously married Williams Hughes II who was a Florida native. They married in the year 2002 and their wedding was officiated by then-Ketchum, Idaho Mayor Edward Simon.
He used to work for an investment firm in New York. The two met each other at a bar in Manhattan's Lower East Side in the year 1998. They did not exchange numbers in the hope of meeting again.
Luckily, they met each other again at a party the following day and were together since then. But they ended in divorce.
How much is the net worth of Gloria Riviera?
Gloria Riviera has an estimated net worth of $1 million. She has worked as a TV correspondent on ABC World News Tonight with David Muir, ABC News Nightline, Good Morning America, and Good Morning America Weekend Edition. Her husband Jim Sciutto has a net worth of $1 million.
Jim has worked in CNN Newsroom, Tooning Out the News, The Lawfare Podcast, New Day, The Lead with Jake Tapper, Anderson Cooper 360, At This Hour, Erin Burnett OutFront, CNN Tonight, The Situation Room, Wolf, CNN Special Reports, and more.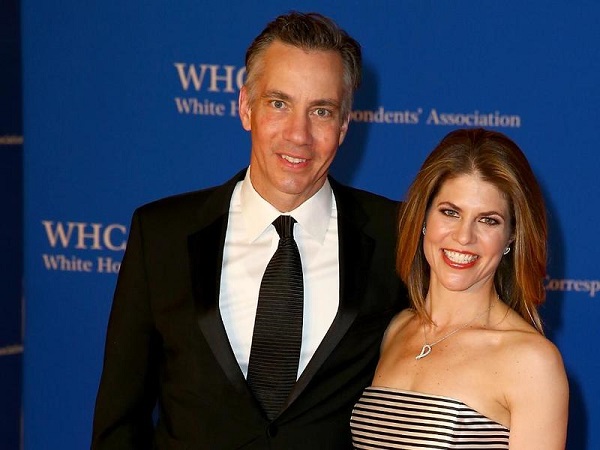 Also read How many children do Sunny Oglesby and Levi Johnston have? Know about their married life and net worth
Short bio on Jim Sciutto
Jim Sciutto is an American Journalist who is recently working as a correspondent for a Chief National Security. His work includes foreign policy, the military, terrorism, and the intelligence community.
Regarding his work, he had worked as an American diplomat in Beijing, and as Chief of Staff for US Ambassador Gary Locke.
Previously, he was also a former ABC New's Senior Foreign correspondent, based in London. Jim has been popularly known for his good work and dedication to his work but still, his good looks and perfect height have always been the plus point. Read more bio…