Husband-Wife Kaley Cuoco and Karl Cook's hilarious Koala challange! Know about their relationship and marriage
Kaley Cuoco and Karl Cook have been married for more than two years now. Recently, they did a 'koala challenge' which they uploaded on Instagram. They are living together and spending time together during this quarantine period.
Talking about their challenge, it was a hilarious fun challenge where Kaley was climbing up onto Karl's back and wrapping her legs around his waist as if he were about to give her a piggyback ride.
After that, he swung her around to his front and then the married couple helped each other work through the toughest part of the challenge.
Likewise, he had to maneuver her over his head, down his back, between his legs and then back up to his front for a kiss on the lips without letting her touch the floor.
Her dog made the video more lively by wandered around them quite close to Karl's legs, adding an extra complication to the challenge. They finally completed the challenge after 245 failed attempts.
Kaley Cuoco and Karl Cook relationship
During March 2016, Kaley Cuoco hinting at her relationship with professional equestrian Karl Cook by posting a series of sweet snaps to Instagram. It was her first relationship after divorce with her husband Ryan Sweeting. On 9th April 2016, she made their relationship Instagram official with a photo and captioned it,
 "This is what happy looks like,"
On the same day, she posted another picture and wrote,
"When bae wins it's a good night for this girl."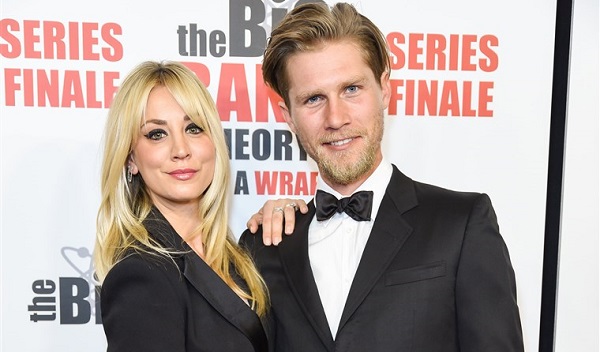 In an interview, Kaley said,
"I'm excited to see what the future holds — but it happened, and now I have to say I'm happier than I've ever been,"
They made their red carpet debut at the Longines Masters Los Angeles Gala in Long Beach, California. After dating for about a year, they celebrated their first anniversary on 14th February 2017.
Also read Florence Pugh and boyfriend Zach Braff make their relationship public!
Wedding
Finally, on 30th November 2017, they announced their engagement on Kaley's 32nd birthday. She shared an Instagram video where she was crying and saying yes to his proposal.
Some months later on 30th June 2018, they walked down the aisle in a San Diego, California, ceremony. On their wedding, she wore an intricate lace gown to the ceremony and changed into a lace jumpsuit for the reception. But their honeymoon was canceled as Kaley had shoulder surgery.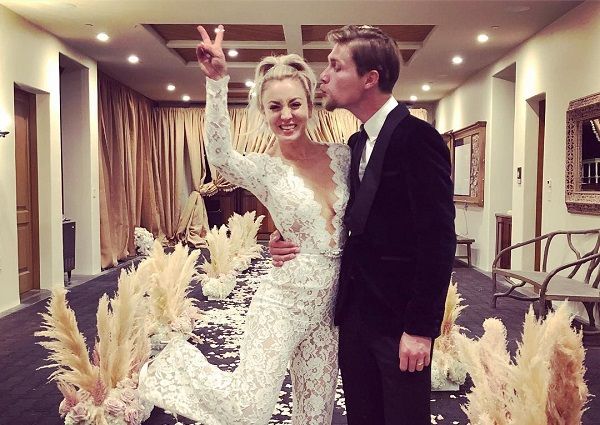 When she recovered from surgery six months later on 14th December 2018, they went honeymoon trip to Switzerland. Their third wedding Anniversary is two months away from now.
Also read What happened between Katie Maloney and her husband Tom Schwartz? Know about their married life, wedding, quarantine, fights
Short bio on Kaley Cuoco
Kaley Cuoco is an actress of an American actress. She is best known for the portrayal of roles like 'Penny' on The Big Bang Theory, 'Billie Jenkins' on Charmed and Bridget on 8 Simple Rules. Read more bio…
Source: Daily Mail, Insider, Instagram