The recent comment of Tina Knowles seems to confirm that Tiffany Haddish and rapper Common are indeed dating!
There are been rumors afloat for some time about Tiffany Haddish and rapper Common. They have been spotted around together on several occasions. But they neither confirmed nor denied the rumors. But recently, the comment of Tina Knowles, the mother of Beyonce, seems to point to the fact that the couple, Tiffany and Common are indeed dating.
Tina Knowles and her comment
Rapper Common has split from his girlfriend Angela Rye. And just a few weeks after that, Common was spotted with Tiffany Haddish. People speculated that the two are dating. After that, the couple was seen getting cozy on several occasions at charity and industry events. Hence, rumors of their alleged affair started making rounds. But neither of them confirmed that they are dating.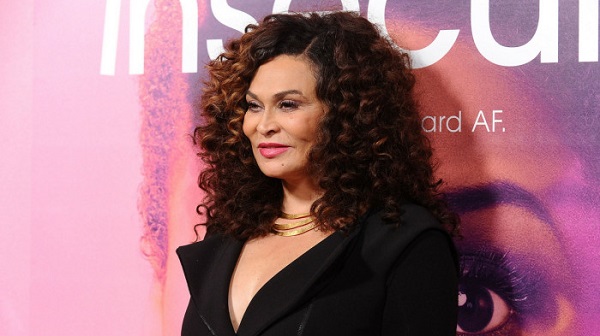 But now Tina Knowles seems to have confirmed on their relationship. Tiffany had uploaded on her Instagram a picture of herself with rapper Common. In the photo, the couple was standing side by side with their finished artwork and were smiling. And she captioned it:
"Happy Birthday to My Friend @common !!! I Love that you are willing to go on @groupon adventures with me. #paintandpour plus food,"
Several celebrities and friends of the couple posted positive and supportive comments. Some posted heart emojis while others uploaded googly eyes emojis. Additionally, in the comments section, Tina had written:
"Beautiful couple," 
She followed this comment with a praying hand and a heart emoji. The followers and fans believe that this confirms what they were assuming until now.
The relationship timeline of the couple
After Common split with girlfriend Angela Rye, he was seen with Tiffany Haddish at her 40th birthday party in October. Later, Tiffany was on the show Wendy Williams Show and Wendy asked Tiffany about the presence of Common at her birthday party. Tiffany did not answer the question directly but instead praised Common for his good looks. She said:
"Yep! He was there, looking good, looking good. I have made multiple passes at Michael B. Jordan. I don't think I'm his type. But I know that Common likes chocolate so I'm a roll with that."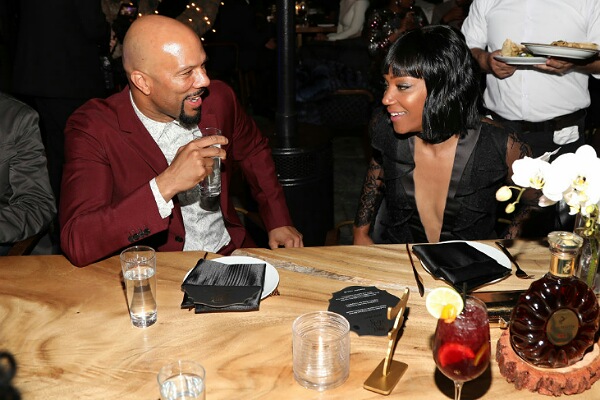 Common also uploaded on his social media a picture of he, Tiffany, and entertainer/activist, Harry Belafonte. The couple was sitting on the courtside at the 2020 NBA All-Star Weekend in Chicago which happens to be the hometown of Common. When Common was a Judge on the dunk contest and was giving a tribute to the city and also Kobe Bryant, Tiffany was very much by his side. A fan also uploaded a picture of himself with the couple on an airplane. Tiffany had denied any romantic involvement with Common in December 2019 and said that they are just friends.
Common and Angela Rye-relationship
Rapper Common was dating political analyst Angela Rye for a year. They had split and reconciled again when Michelle Obama intervened. But again they split.
At the end of December 2019, Angela had uploaded a picture of herself getting cozy with a mystery man in a water body. She wrote in the picture "What a gift you are". The alleged new lover of Angela is Los Angeles business owner, Karim Webb. He is the owner of multiple Buffalo Wild Wings franchises in the Los Angeles area.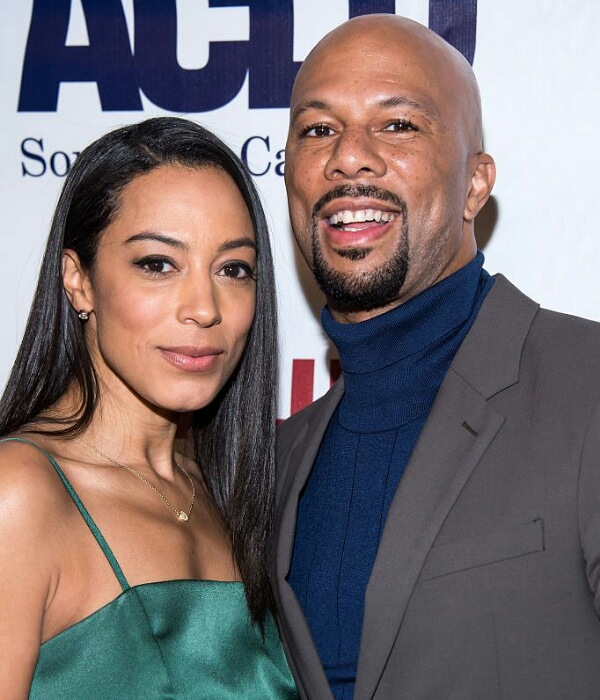 And Angela revealed on a podcast the reason for her split from Common:
"We had been talking probably for two months about 'let's see where things go' because I'm leaning towards 'I want kids' and he was leaning towards 'I don't know. And I think when somebody tells you they don't know they don't really want that, they just don't want to hurt you."
Common has an adult daughter from a previous relationship.
Short Bio on Tina Knowles
Tina Knowles is an American businesswoman and a fashion designer. More Bio…
Source: Cheat Sheet