The alleged mistress of Wendy Williams' second husband Kevin Hunter, Sharina Hudson! Know about her relationship, career, age, and childhood!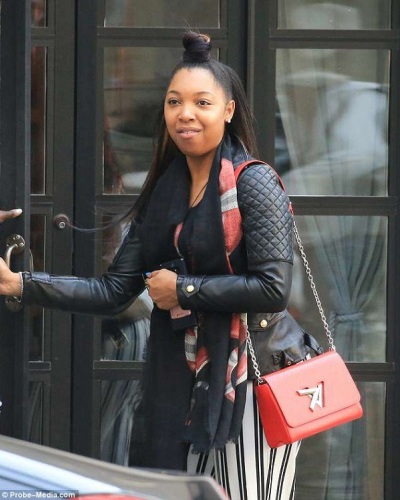 Sharina Hudson is an American massage therapist. But she has gained fame as the girlfriend and alleged mistress of Wendy Willaims' husband and manager, Kevin Hunter.
Sharina Hudson's relationship with Kevin Hunter
Sharina Hudson and Kevin, it seems, have been dating for the last 10 years. But they have kept their relationship secret and away from the prying eyes of the media.
Some tabloids also claim that Kevin and Sharina are engaged and this engagement took place a few years back. The exact date and year are not revealed.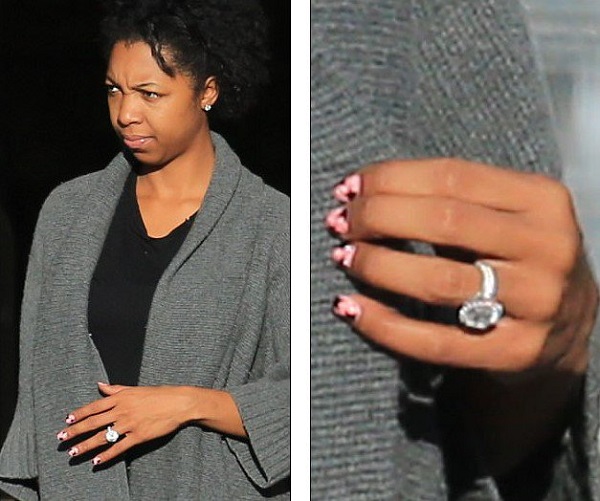 In September, Kevin and Sharina were photographed together in a public place and this secret extra-marital love affair of Kevin was exposed.
Also read Fans Are Not Happy With Instagram Picture Of Sharina Hudson; Did She Break Wendy's Marriage?
Wendy Williams and her quietness on the subject
Wendy Williams is surprisingly quiet on this subject. She has not divorced her husband despite knowing about his cheating scandals. The latest news is that Kevin's mistress Sharina has given birth to their loved baby. The child was delivered on 25 March 2019. Kevin has not commented on people's and media's speculation that he is the baby daddy of Sharina's child.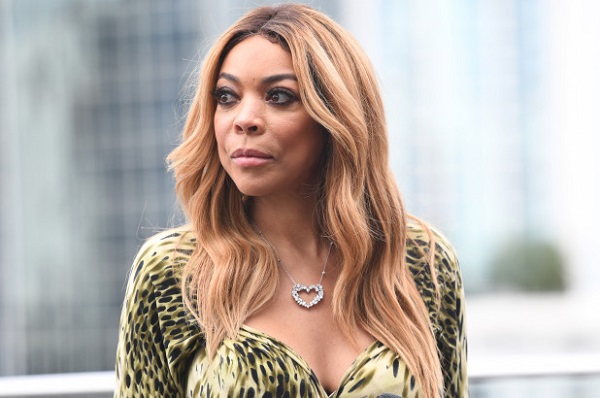 Wendy is also silent on this issue. A few days back she revealed on her show The Wendy Williams Show that she is currently in a sober home since she had a past history of cocaine addiction. But on one of the recent episodes of her show, she had even praised Kevin and said that he is a wonderful man.
Also read Wendy Williams may file for divorce from her husband after knowing about the Oops baby!
Sharina Hudson's career, net worth
Sharina works as a massage therapist in Hollywood. There are reports that claim that Kevin has purchased a $765k home for Sharina in Morristown, New Jersey. It is a 4-bedroom single-family home with an area of 3900 sq. feet. Photographers have snapped Sharina, 32 wearing a big diamond ring on her ring finger.
They believe that she is engaged to Kevin. She was also seen in New York City recently. When a photographer tried to click her picture, Sharina made attempts to hide from him. She was probably there to pick her car from the Theater District Parking Garage.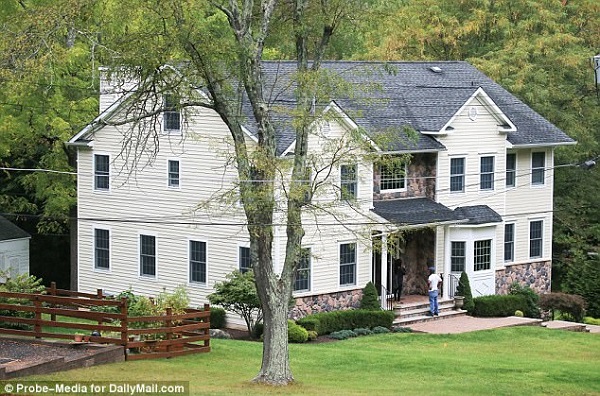 Reports are that Kevin is leading two loves. He splits his time between his wife Wendy and his kept mistress Sharina. When reports emerged that Sharina is pregnant with Kevin's child and is going to deliver an Oops baby, the media speculated that Wendy would now divorce her husband but that never came.
But Wendy said that all the rumors are false and that she is not going to divorce her husband and manager, Kevin.
Sharina gives an ultimatum to Kevin Hunter
There are some reports that Sharina who was born in 1986 and is 33 years old now has given Kevin an ultimatum that he should now leave Wendy so that they can settle down. But Daily Mail reports that Kevin has said that he cannot leave Wendy now since she is paying all their bills. An insider revealed:
"Sharina has given Kevin several ultimatums over the years and he's had to point out, "we can't afford to take care of ourselves. She's living in a very nice apartment in Manhattan he pays for and he got her a studio in midtown for one of her many businesses that he supports."

"He put her through school to be a massage therapist, he opened a kiosk for her at a mall in North Carolina where she's from. He helped her set up a jewelry and clothing line online called VISH. But none of her businesses have been a success."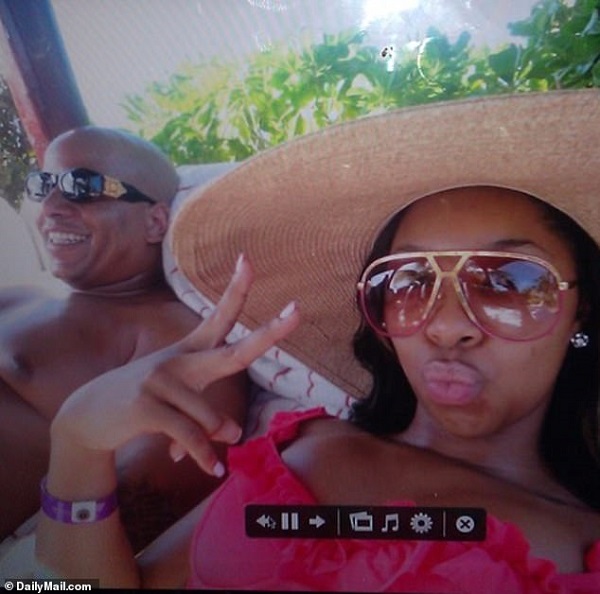 The source added:
"He controls everything, he takes her phone, she has zero friends, she's not in regular contact with her family. He controls every aspect of her life because he's insecure."
Adding,
"His only skill is spending her money and the money trickles down to Sharina. Wendy's attitude is disgusting so no one has sympathy for her. She started deteriorating on the show in plain view, but she fed her fans this story about Graves' disease, and now it comes out that it was alcohol and drugs all along."
Wendy spotted without her wedding ring
Wendy Williams had issues with her husband Kevin Hunter according to the reports in March. A week after their feud, she was spotted in her studios in New York City without a wedding ring. Rumors are that they might be heading for divorce.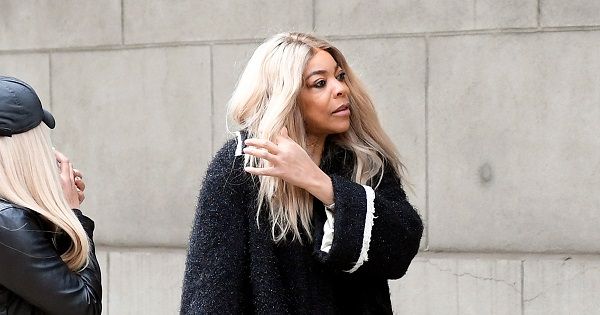 Williams revealed on the show, "Live With Kelly and Ryan" that she does not watch the shows, The Bachelor and The Bachelorette. She stated,
"I'm not a fan of 'The Bachelor' or 'The Bachelorette' either. It's so stupid, women parading themselves around. It depends on who you are, what you want to do with your life. For me, it's degrading."
Also read The Whereabouts! After his divorce from Wendy Williams, where is her first husband Robert Morris III now?
Kevin Hunter "panicking" over finances
Kevin, while he was married to Wendy Williams, he did not have a cash crunch for his expenditure. However, the situation has become upside down for him.
Hence, recently he was seen in a pawn shop attempting to pawn a piece of jewelry. Sources said that the 47-year-old was "very animated showing off the jewelry to the expert in the store."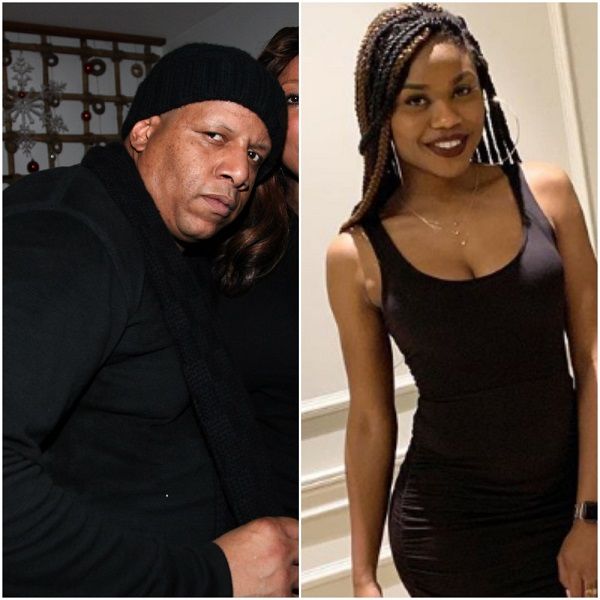 Adding,
"She's cut him off, and that means that Kevin is finally hurting for money. He's terrified he's going to end up with nothing."
Hope Hunter soon recovers with his finances.
Short Bio on Wendy Williams
Wendy Williams is an American television host, actress, author, fashion designer, and former radio personality. Most people know her as the host of the nationally syndicated television talk show, 'The Wendy Williams Show'. More Bio…
Source: dreshare, daily mail