Is Brett Caprioni and Dayna Kathan's relationship fake? Lisa Vanderpump's take on Brett's racist comments
Brett Caprioni is on the reality TV show Vanderpump Rules from season 8 to the present season. Brett is now in a relationship with co-star Dayna Kathan. However, fans think that their relationship is fake.
Some times before Dayna ended her disastrous relationship with Max Boyens. She moved on quickly and fell in love with her fellow employee Brett Caprioni. Similarly, Brett asks Dayna out for lunch, where they two discuss Brett's preference in women and Dayna's tragic loss of her mother.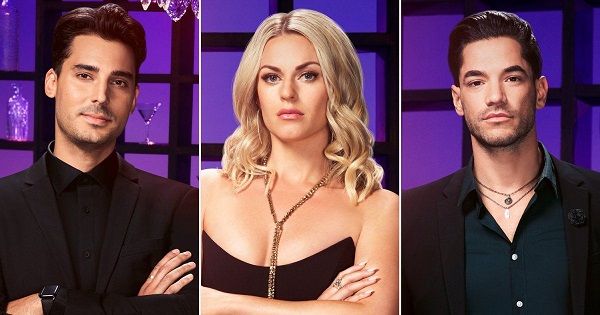 Also, the two are seen sharing a kiss at Dayna's birthday party. They claim that they are attracted to each other however fans have hard time believing them. Fans have a theory that their relationship was created as for the show's plotline as Dayna's boss Scheana Shay has a crush on Brett.
One of the fans tweeted,
"Production 100% went to Dayna and said listen the fake relationship with Max didn't work out so we need a fake one with Brett now #PumpRules."
Also read Shawn Marie, ex-wife of the late drummer of The Beach Boys band, Dennis Wilson! Their relationship, son, marriage, divorce, and deaths!
Brett Caprioni's relationship with Carli Bybel
Brett ended a long term relationship with YouTuber Carli Bybel who he was dating from 2013 till 2017. After their break up fans of Carli were unhappy with Brett and though he dated her only for fame.
He used to feature on many of Carli's video and was loved by fans. He also had his own channel where he used to make workout videos. They both used to do couples video on Carli's channel.
Lisa Vanderpump on Brett Caprioni's racist tweets
In January 2020, the executive producer of the show Lisa Vanderpump responded to the racist tweets made by the star cast Max Boyens and Brett Caprioni. Their old tweets included the repeated use of the n-word.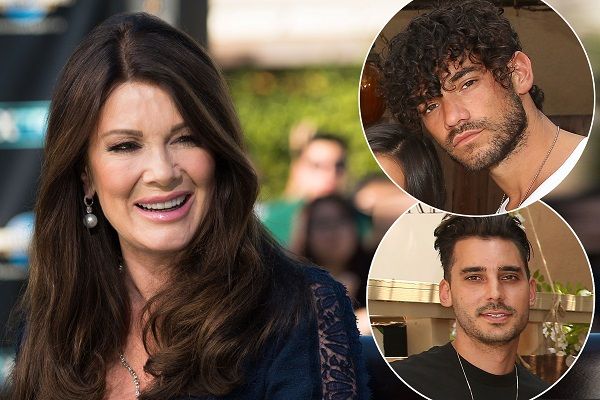 Lisa said,
"I do not condone any of the heinous comments made in the past by Max and Brett and I am glad they understand the severity of their offenses and have shown utmost remorse and contrition," 
She added,
"I embrace a community of diversity and do not tolerate bigotry of any form within my workplace,"
Lisa revealed that both Max and Brett are ashamed of their past behavior. She believes that they have learned the power and impact of words as matured adults.
Likewise, she hopes that it would be a lifelong lesson for all of them. Brett apologized saying,
"I want to express my deepest apologies for the insensitive, ignorant, and hurtful comments I made,"
Also read Normani Kordei Speaks About Her Former Fifth Harmony Group Mate Camila Cabello's Past Racist Tweets!
Brett Caprioni and Scheana Marie
Brett Caprioni has again targeted a new person. This time it is Scheana Marie Shay as she was called 'middle-aged party' girl by Caprioni. After his comments, he was forced to speak about it in one of the latest YouTube videos and during an episode of Vanderpump Rules: After Show last week.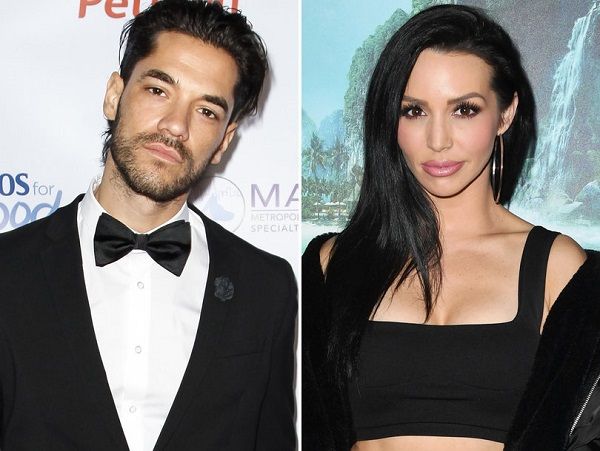 To his comments, Brett said that his aim was to talk about her age as she was older than him. Brett said,
"She's a little bit older than me. She's a middle-aged woman,"
Likewise, in an episode he told producers that he didn't intend for his comment to come out in the way it did. He cleared,
"I didn't mean to say it like that."
Furthermore, he added that he thinks the term "middle-aged" refers to someone who is in their 30s. He then said that he actually considers himself middle-aged.
Source: Blast, People, Meaww