Dua Lipa, Who has Albanian Parents, is Granted Albanian Citizenship!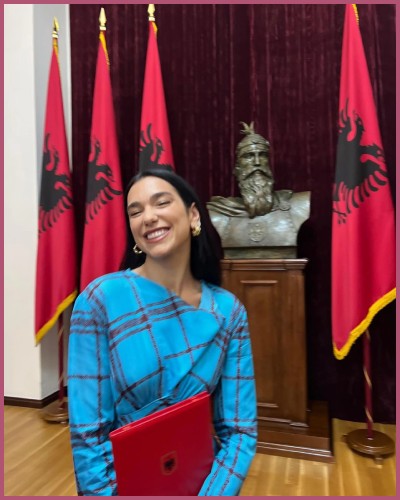 Dua Lipa was granted Albanian citizenship by President Bajram Begaj.
The Albanian government honored Lipa for making the nation famous in the world.
Dua was born in Britain to immigrant Albanian parents.
---
Albanian government honors Dua Lipa with their citizenship
Albanian president Bajram Begaj granted the nation's citizenship to British popstar Dua Lipa who is of Albanian origin. She received the honor of spreading Albanian fame internationally through her music.
The president said that they granted Lipa citizenship ahead of Albania"s 110th anniversary of independence from the Ottoman Empire.
Begaj also revealed that he considered it an honor to do so because the 27-year-old singer has brought Albanians recognition around the world.
Lipa looked proud as she appeared to take the citizenship at the Tirana city hall. Before taking her citizenship oath at the  venue, Lipa said:
"I will be an Albanian with papers too,"
The Levitating star later took to Instagram to share her gratitude. She wrote: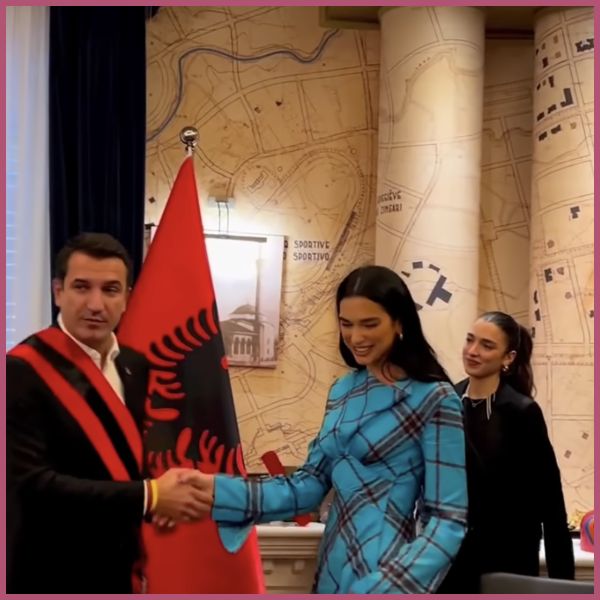 "Thank you President Bajram Begaj and Mayor @erionveliaj for this honour ~ got my Albanian citizenship!! ~ faleminderit, po ndihem shume krenare ❤️👐🏼."
Also, Read Trevor Noah and Dua Lipa complimented each other on the singer's podcast!
Dua's father inspired her music career
London-born Lipa is the daughter of immigrant Albanian parents Anesa and Dukagjin Lipa from Kosovo. Born in 1995, Lipa started singing when she was just 5 years old.
Her father, Dukagjin, a former singer and guitarist of a rock band influenced Lipa into singing. At just 15, Dua started posting her songs on YouTube. Her debut album which came out in 2017 was a hit.
Lipa won the Grammy Award for Best New Artist in 2019.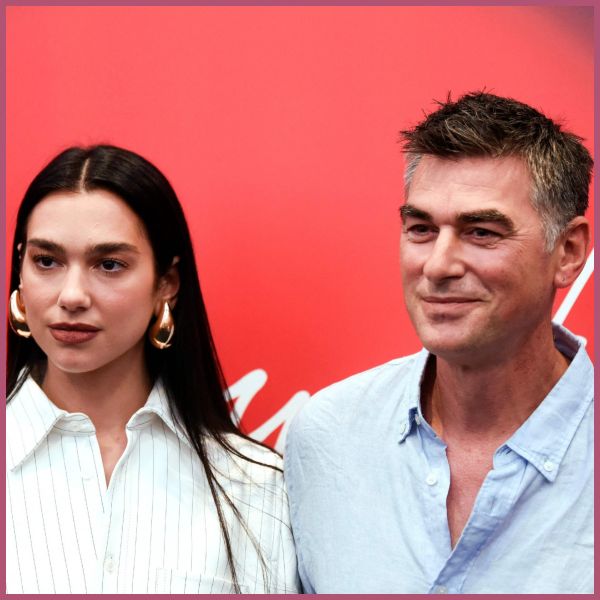 Lipa is also doing charity through her music. She along with her dad set up the Sunny Hill Foundation in 2016 to raise funds with annual concerts held in her native Kosovo to help people with weaker financial conditions.
Dua then took a passport photo and a fingerprint. She then signed an application form for a passport and an identity card.
Lipa then said: "It is an indescribable great joy with such acceptance, love, and everything,"
The One Kiss singer will end her annual concert tour in Tirana's main Skanderberg Square on Monday to initiate Independence Day.
Dua has reportedly been dating the Late Show host Trevor Noah since September. The couple has been papped at dinner dates but they love not to speak anything about their public life.
An insider revealed that the two are definitely dating and are in the "very early" stages of getting to know each other."
They added:
"There is definitely interest on both ends,"
Also, Read Find Out How Trevor Noah Reacted When Being Asked about Dua Lipa Dating Rumors!