Jordyn Woods spotted with a new mystery man holding his hands after a night out in Los Angeles!
The ex-friend of Kylie Jenner, Jordyn Woods who was a major part of the Khloe Kardashian–Tristan Thompson cheating scandal has a new look and also a new man. She was with a new bearded mystery man holding his hands after partying with him at Nightingale Plaza nightclub in Los Angeles on 15 September 2019.
Jordyn Woods and the new mystery man
The ex-friend of Kylie Jenner, Jordyn Woods, 21 was involved in the cheating scandal with Tristan Thompson and now sports a new look. She has a bob cut and there is also a new mystery man in her life now! The couple was stepping out of a club where they had partied together on the night of 15 September 2019. Furthermore, they were holding hands as they came out of the Nightingale Plaza nightclub.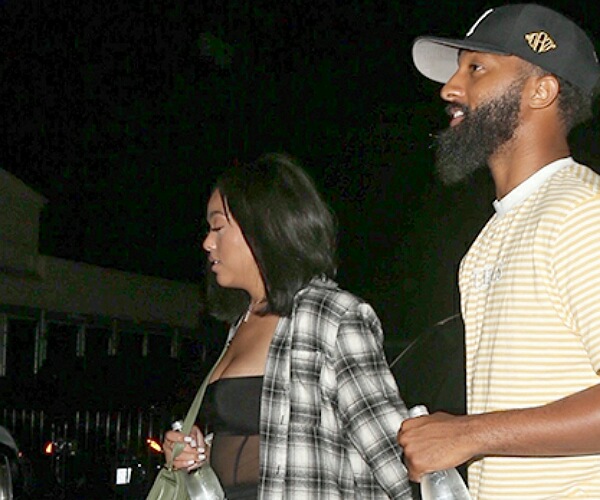 The model and her beau were holding water bottles in the other hand as they walked towards a waiting vehicle. But on this travel, they were not alone. Because in the backseat of the waiting car NBA star Donovan "Spida" Mitchell was sitting.  Donovan had come out of the nightclub earlier and alone.
Who is the mystery man?
The identity of the mystery man with Jordyn is not known. It is also not known how Jordyn knows Donovan. Did they know each other before or were they introduced in the club? The answer to this is not known. But it is no secret that Jordyn does know a lot of NBA players and has earlier also been close to some of them.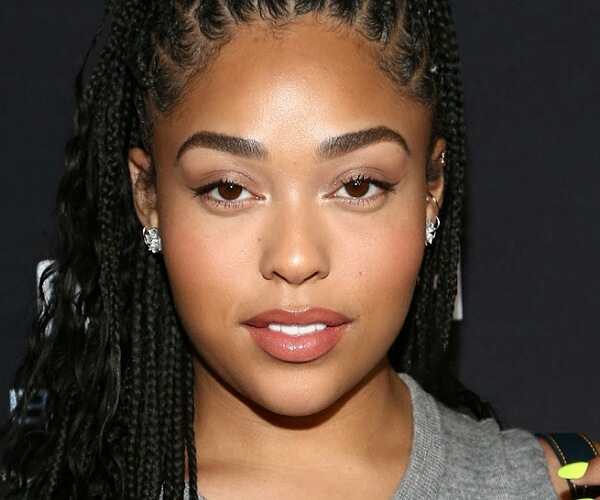 These included Phoenix Suns point guard, Devin Booker, Minnesota Timberwolves center, Karl Anthony Towns,  and also Houston Rockets point guard, James Harden.
The unidentified man with her was in a a yellow and white stripped t-shirt. He matched it with light washed denim jeans. He had worn black and blue, high-top Nike sneakers. The man covered his face with a black hat and had a beard.
Jordyn was wearing a casual ensemble with black jeans with a black and white flannel button-up over her sheer corset top. She wore pointed leather boot heels. She had a bob cut with minimal makeup.
Jordyn Woods and her hookup with Tristan Thompson
The cheating scandal of Tristan Thompson had rocked the lives of Tristan, Jordyn, and Khloe around 8 months back. Jordyn had supposedly met the Cleveland Cavaliers star at the same nightclub party in LA in February 2018. They had hooked up here and at that time Khloe was pregnant with True. Apparently, Tristan Thompson and Khloe were going through a rough patch in their married life at that time.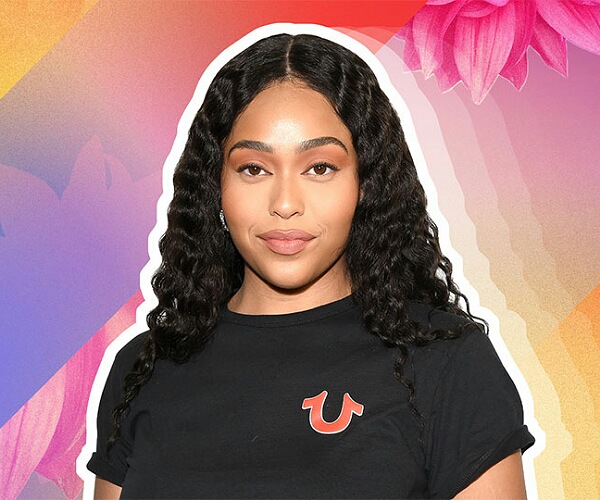 Jordyn had said that they had only kissed and there was nothing more than that. Tristan never opened up on this topic publicly. But Tristan and Khloe split after that. The Kardashians Jenners turned against Jordyn and Kylie Jenner broke her friendship with Jordyn.
Source: Hollywood Life