Model Maggie Petrova Spotted together with Scott Disick cozying up in pool, in Cannes, But Insists They're 'Just Friends'!!
No more than Friends! Scott Disick was spotted cozying up with a model, Maggie Petrova. This incident was during his 34th birthday trip to Cannes, France. However, both of them denied that they made out. Where Maggie spoke about her relationship with the reality star.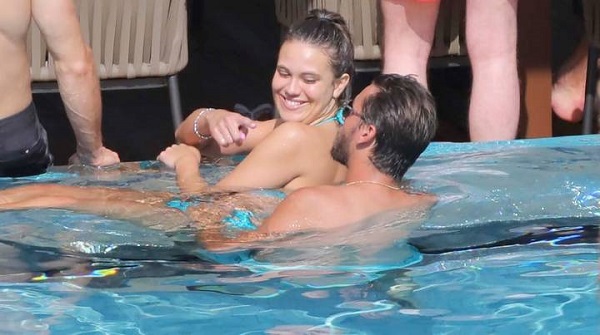 Maggie Petrova and Scott Disick Relationship
After the split with his love interest Kourtney Kardashian, Scott has been spotted with numerous ladies in the Cannas vacation and he is not stopping it. The latest girl he's been seen with is Maggie. They were photographed cozing up by the paparazzi and looks like they share great chemistry, however, Petrova cleared the rumors saying,
"Scott and I are just friends. We are staying together in the same villa but nothing is going on between us."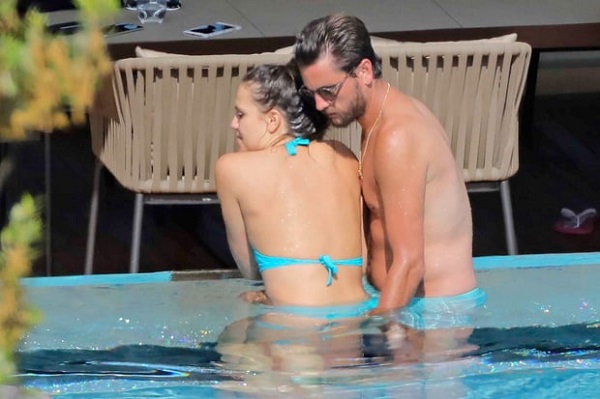 Disick branded himself as a "horrible sex addict" on the reality show, Keeping Up With the Kardashians. Later, he was seen flirting with Petrova in the pool. Petrova is also close friends with Disick's other ex-lovers including Ella Ross who stunned in a blue bikini during her afternoon with the star and his pals.
The blogger documented her Cannes vacation on her Instagram account where she shared pictures with celebs including Ross and Bella Thorne. Bella was later spotted kissing Disick by the pool on Wednesday, May 24.
Soon the next day itself, he moved on to his ex-girlfriend Chloe Bartoli whereas Thorne, 21, tweeted that she's "not talking to Scott." The actress has since returned home to Los Angeles. A source said,
"Scott's lifestyle has become out of control. His friends are all worried for him and trying to calm him down. His friends begged him not to go to Cannes."
More Hookups of Scott
Scott Disick had arrived at Cannes with 19-year-old Bella Thorne. He was later seen with her in compromising positions at his villa pool. The next day, he was seen with his ex-girlfriend Chloe Bartoli. He had dated Chloe Bartoli in 2015 and the reason for the split between Scott and Kourtney Kardashian was allegedly Chloe.
Scott Disick was also sighted in intimate positions with different girls including, models Ella Ross and UK blogger and MSc graduate Maggie Petrova. Maggie later told MailOnline:
"I'm good friends with Ella Ross, there is nothing going on with me and Scott, just friendship"
And again recently he was seen flirting with Sofia Richie in Cannes, France, on Saturday, May 27 who is the daughter of singer Lionel Richie and younger sister of TV star Nicole Richie, who has dated Justin Bieber for six weeks last summer.
Short Bio on Scott Disick:
Scott Disick is an entrepreneur and self-proclaimed Lord, he gained fame on E!'s Keeping Up With the Kardashians as the On-again, off-again boyfriend of Kourtney Kardashian. More Bio…