The reality TV star Beth Chapman dies due to complications of throat cancer!
Alice Elizabeth Chapman or Beth Chapman as she is lovingly called is no more. The reality TV sat died on 26 June 2019 at Queen's Medical Center in Honolulu in Hawaii in the USA. She was 51.
Beth Chapman and her death
The reality TV star Beth Chapman who was the wife of the TV star Duane Chapman died this Wednesday 26 June 2019. Beth was suffering from throat cancer and it had spread despite treatment. She was hospitalized when she was filming for their new show Dog's Most Wanted.
Beth was put in a medically- induced coma. She had developed complications of her throat cancer and it resulted in her death. The death came too fast.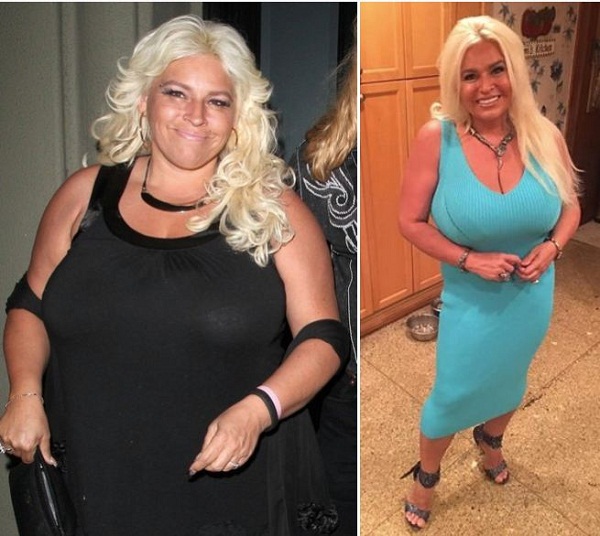 Her death occurred at Queen's Medical Center which is located in Honolulu in Hawaii in the USA.
Beth Chapman had made her memorial plans
Beth was anticipating death given to understand the malignant nature of her throat cancer. Hence she had discussed in detail about her memorial with her husband Duane Chapman and her children.
The couple has homes both in Honolulu and Colorado. She wanted send-offs from both places and wanted all people to be allowed to attend her funeral and memorial service.
Though it was hard at that time to discuss with Beth about her plans for her memorial, the family is happy that they did it so that they can now carry out her wishes.
Also read Beth Chapman undergoes emergency treatment for relapse throat cancer and returns to Colorado against doctor's advice!
Duane Chapman and his tribute to Beth Chapman
Duane was deeply saddened by the death of his beloved wife Beth Chapman. On Wednesday night, he addressed the media outside his house in Honolulu. He tried to keep the air light and joked as he paid his last touching tribute to Beth. Duane said:
"Her way was to live. She wanted to live so bad and she fought so long, and the reason she fought, she liked life but she wanted to show people how to beat it and what to do when it got her,"
He also uploaded a video the next day in memory of his late wife. In the video, Beth is seen singing and dancing to a Bruno Mars song. He captioned this video on Twitter thus:
"People have asked me. What is something fans do not know about Beth… Here you go."
People have asked me.. What is something fans do not know about Beth… Here you go ❤️ @wgnamerica Marty Singer, Amy Weiss, Andrew Brettler @LelandBChapman @icEciLy @BabyLyssaC @dakotadog808 @Fast156 @theRealJaneBond pic.twitter.com/Om808KKV9k

— Duane Dog Chapman (@DogBountyHunter) June 27, 2019
This tribute video has been watched more than 400k times since its upload. Beth's daughter Bonnie and her family and friends have also posted touching tributes for the departed soul. People placed flowers next to Beth's photo and her car.
Beth Chapman and her memorial service
The memorial service will be held this Saturday afternoon at Fort DeRussy Beach in Waikiki. This service will be in a Hawaiian style since Beth loved Hawaii the most. There will be a Hawaiian chant known as an 'oli', a prayer, and a paddle out with family and friends in her honor.
Beth's loving husband is preparing the plans for the Colorado memorial.
Also read "A Tumor is blocking my breathing"-Beth Chapman on her stage 2 throat cancer! Her courage and determination to fight cancer for her husband and children!
Short Bio on Beth Chapman
Beth Chapman is an American TV show producer and actor. She is quite famous for her 2003 TV show Dog the Bounty Hunter.
She has also produced some couple hit shows such as Dog and Beth: On the Hunt (2013) and Dog: The Family Speaks (2006). More Bio…
Source: TMZ, Wikipedia