TJ Holmes Files for Divorce from his Wife Marilee Fiebig amid his Affair with Good Morning America 3 Co-host Amy Robach!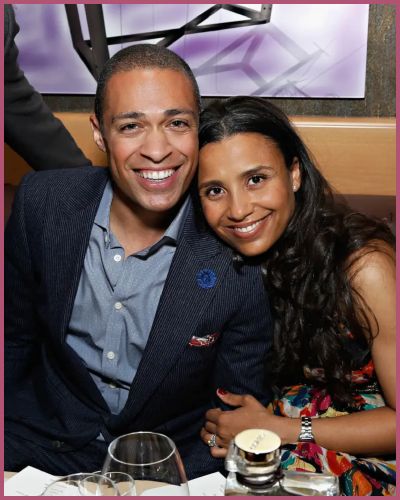 T.J. Holmes has finally decided to split from his wife of 12 years, Marilee Fiebig.
His decision to split from Fiebig comes sometime after his affair with his co-host became public.
The estranged couple shared a daughter named Sabine.
---
TJ Holmes chooses Amy Robach over his wife Marilee Fiebig
TJ Holmes confirms split from wife Amy Robach amid his affair with his Good Morning America 3.
Holmes filed for divorce from his second wife after he decided to be with Robach rather than the mother of his child.
The 43-year-old filed the paperwork on Wednesday in New York almost after 13 years of marriage. Holmes married Amy Fiebig, 45, in March 2010 and together they share a daughter, Sabine who was born in January 2013.
Multiple sources revealed that Fiebig, who is an immigration lawyer by profession, could not believe her husband's public affair with his colleague.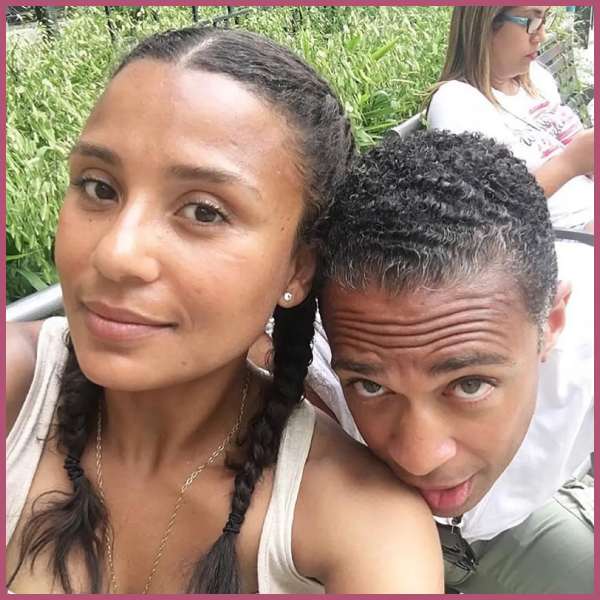 The couple started staying separately for several months and were trying to sort things out but when the news of Holmes' alleged affair broke in late November, it broke Fiebig.
One source confirmed that the couple was together for the news correspondent's birthday on August 19 and said:
"She's devastated. She had no idea," 
In the process of investigating the nature of the on-air colleagues' relationship, investigators discovered that Holmes cheated on his wife with at least two staff from the office including producer Natasha Singh.
Also, Read Amy Robach and T.J. Holmes are Still Trying to Make Their Affair Work Despite Their Career Issues!
 Holmes showed lots of red flag signs during his marriage to Marilee
In 2020, T.J. posted a confusing and cringe-worthy tribute to his wife which was not a romantic one.
The former CNN anchor posted a picture from their wedding and captioned it:
"10 years ago, Marilee Fiebig married me,"

"And despite my best efforts, she remained married to me the past 10 years."
He continued:
"That's not hyperbole. I'm not being dramatic,"

I gave her plenty of reasons, excuses, and opportunities to walk her fine ass out the doooooooor."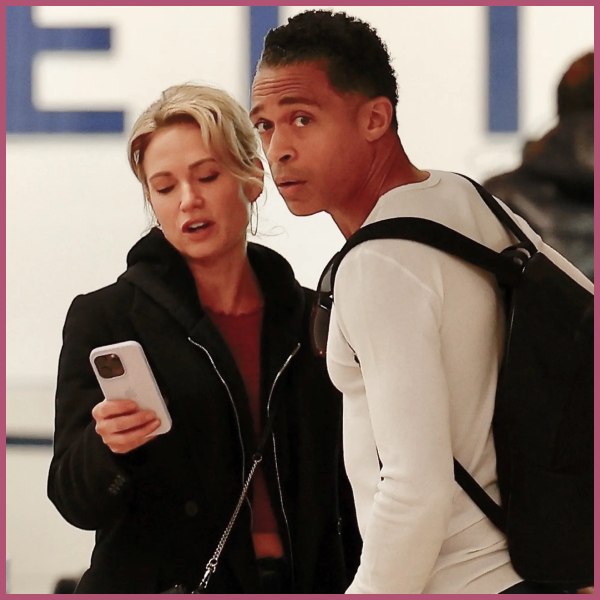 Holmes praised Fiebig's built-in black woman superpower in showing him "grace and patience that's incomprehensible."
He gave red flags when he confessed that "asking her for another 10 years would be asking too much."
He concluded by calling himself the attorney's decade challenge and said  "If she puts up with me another 10 days, I'd be grateful."
As for Holmes and Robach's affair, their friendship turned into something more when they started training together for the NYC Half Marathon in March.
Amy, also, 49, was married to her second husband Andrew Shue. But their divorce is almost finalized and she moved out from his place earlier this summer.
She previously married former MLB player Tim McIntosh from 1996 to 2008 with whom she shares two daughters Ava and Analise.
Despite having their TV careers on the verge of collapse, the two lovers have been spotted numerous times together. Recently they were spotted at the Atlanta airport, hugging, the day after Christmas.
Now that they both have been suspended from their jobs, the GMA3 co-hosts have enough time to canoodle together and enjoy each other's company.
Also, Read Is Amy Robach dating co-host T.J. Holmes? Find out