American actor Paul Wesley and Ines de Ramon married! Know about his married life, ex-wife and parents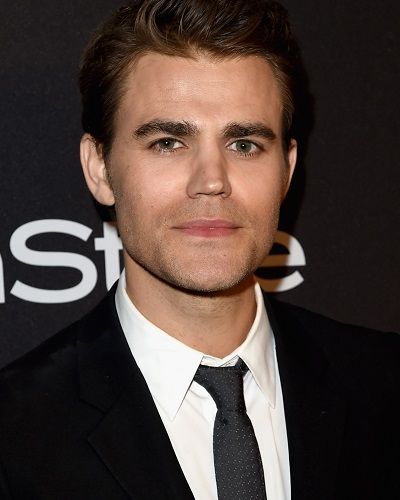 The American actor Paul Wesley is married to Ines de Ramon. There was speculation about the couple's relationship status when the photos surfaced of them wearing matching rings. Similarly, the couple has not walked a red carpet together.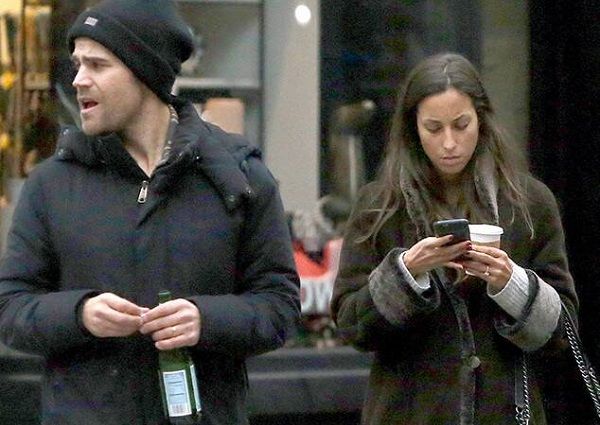 Likewise, Paul has shared some pictures of his leading lady. He shared a snapshot of Ines Last September and wrote,
"Throwback Thursday,"
When he was asked about his heartthrob status, he told Parade,
"To be honest, I think its endearing and sweet, but I don't really think about it too much," 
Also read The Rumor of Nina Dobrev and Orlando Bloom are False!! They are 'Just Friends' Not more than that!
Paul Wesley and Nina Dobrev on the set of The Vampire Diaries
The two amazing actors Nina Dobrev and Nina did not get along on the set of The Vampire Diaries. It is known that they actually "despised" each other in the early days of the show. Their role on the show was lovers. They played loved interests on-screen for many seasons.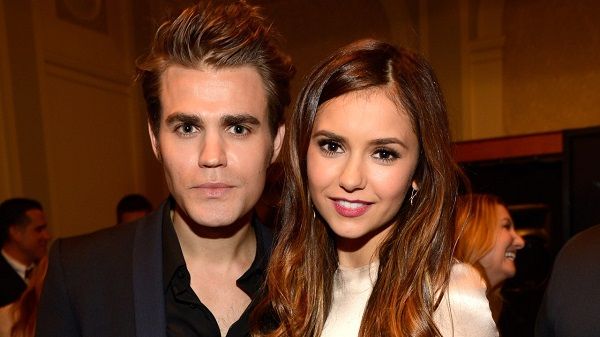 Nina shared,
"Paul and I didn't get along at the beginning of the show,"
She recalls,
"I remember everyone would walk up to me after the show aired and they'd be like, 'Are you and Paul dating in real life?'"
Even though they did not get along so well at the beginning of the show but they ended up in a good place. Now they are good friends.
Paul Wesley and his ex-wife Torrey DeVitto
Previously, Paul was married to actress Torrey DeVitto. They met and began dating in the year 2007. They acted together in the movie Killer Movie.
After dating for a few years they married in a private ceremony in New York City in April 2011. But their marriage did not work out. It is known that in July 2013, they had filed for divorce. So, their divorce was finalized in December 2013.
When they were married they lived in a house in Los Angeles, California. After their divorce, he sold his Los Angeles residence at the end of 2013.
Torrey is an American actress, musician, philanthropist, and former fashion model. She is known for her recurring roles as Melissa Hastings in Pretty Little Liars.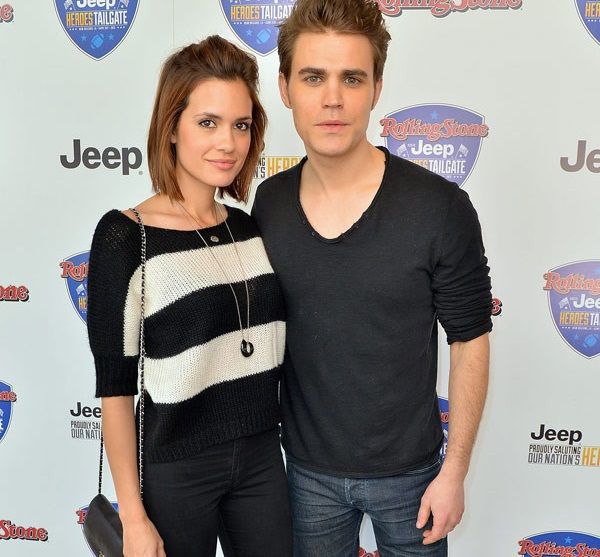 Also read Nina Dobrev and Orlando Bloom captured romantically hanging out; Are they dating, Scroll down for all you wanna know about their relationship
Paul Wesley background
The American actor Pawel Tomasz Wasilewski known as Paul Wesley was born on 13th July 1982 in New Brunswick, New Jersey, US. He was born to Thomas Wasilewski(father) and Agnieszka Wasilewska(mother).
Similarly, he has three sisters(Leah Wasilewski, Monica Wasilewski, and Julia Wasilewski). He spent four months every year in Poland until the age of 16 so he can speak Polish as well.
He attended Christian Brothers Academy in Lincroft, New Jersey, and Marlboro High School for a period during his high school years.
Likewise, he started his theater studies in New York City. Paul transferred from Marlboro High School to Lakewood Prep School in Howell, New Jersey because the school was able to better accommodate his acting schedule.
When he started college at Rutgers University in New Jersey he was offered many roles so he left after one semester. It is known that he has a net worth of $10 million. Furthermore, he earned around $30,000 to $40,000 per episode.
Source: Wikipedia, eonline,