Catherine Zeta-Jones paid a sweet 23rd wedding anniversary tribute to husband Michael Douglas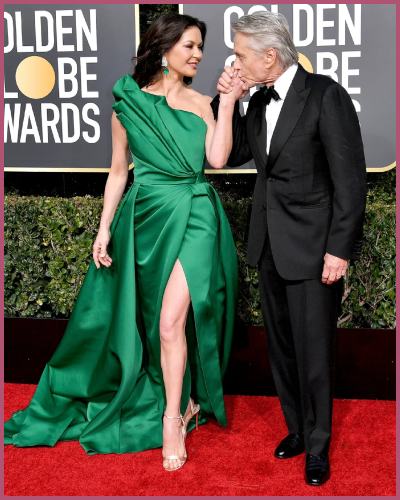 Catherine Zeta-Jones and Michael Douglas are going strong following more than two decades of marriage.
The couple recently celebrated their 23rd wedding anniversary together.
They both paid a sweet wedding anniversary tribute honoring each other. 
---
Catherine Zeta-Jones and Michael Douglas celebrated their 23rd wedding anniversary
'Happy Anniversary'! Catherine Zeta-Jones and Michael Douglas have marked more than two decades together.
The couple recently celebrated their 23rd wedding anniversary. The actress, 54, took to Instagram on Saturday, November 18, to celebrate their special day.
She shared a series of throwback photos of the two from throughout the years including some photos from their 2000 wedding.
She then wrote a sweet caption underneath the post, writing,
"Today we celebrate 23 years of marriage Darling Michael, your Nobel Peace Prize awaits I love you…from your darling wife, a gold star Medal of Honor recipient."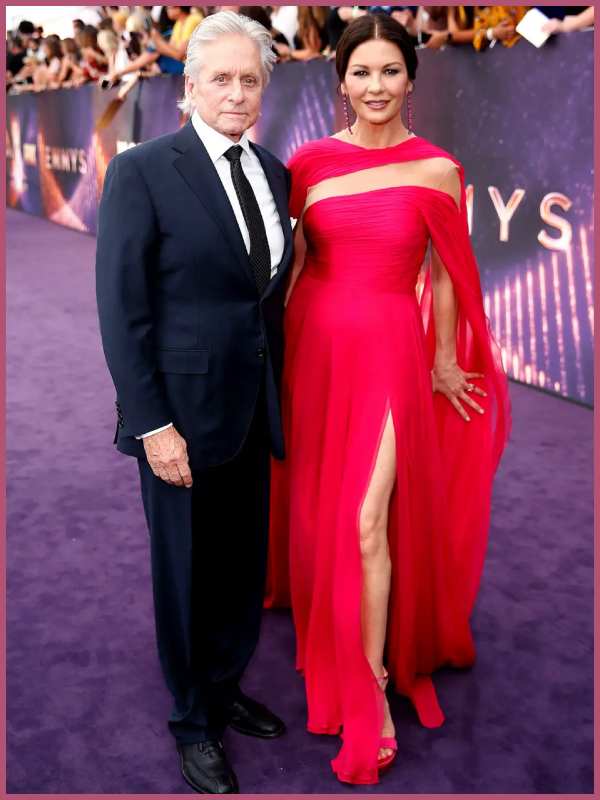 Michael, for his part, also shared an image of the duo dancing together on his respective Instagram handle and captioned it,
"Happy 23 and Me, my darling @catherinezetajones," he captioned his post. "Can't wait for 24! Happy Anniversary #23years."
Also read Braunwyn Windham-Burke and Jennifer Spinner Get Matching Tattoos on Their First Meeting Anniversary!
Similarly, Zeta-Jones commented underneath her husband's post, penning down,
"Love you sweetheart, may our dance never end."
Well, Congratulations to Michael Douglas and Catherine Zeta-Jones on successful 23rd years of togetherness and more to go ahead.
Flashback to Michael Douglas and Catherine Zeta-Jones' relationship milestones
Michael and Catherine have gone through ups and downs throughout their relationship over the years.
In August 1998, the power couple began dating after meeting at the Deauville Film Festival in France following an introduction from their mutual friends, then-couple Antonio Banderas and Melanie Griffith.
Three months later, the War of Roses actor announced that he and Catherine were expecting their first child together.
The following month, Michael proposed to the Mask of Zorro actress at his home in Aspen on New Year's Eve.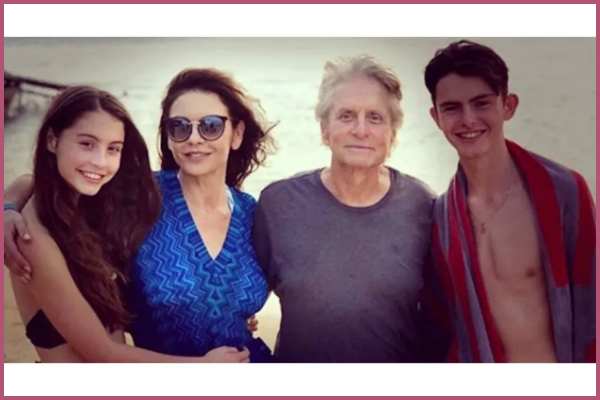 Similarly, the two welcomed their first child a son named Dyln in August 2000. The couple then tied the knot in November of the same year at the Plaza Hotel in New York City.
They had a star-studded lavish wedding, which reportedly cost $1.5 million, was attended by stars including Jennifer Aniston, Whoopi Goldberg, Tom Hanks, and more.
In April 2003, the happy couple then blessed with their second child a daughter named Carys.
The duo had been living a blissful conjugal life until the Traffic costars announced their separation after 13 years of marriage in August 2013.
Also read Did You Know That These 8 Celebs Were Raised By Their Stepmom?
However, the couple reconciled their romance shortly after and got back to each other after an eight-month separation.
The pair have come along this far since after their reconciliation. In a December 2017 interview with Entertainment Tonight, the Chicago actress revealed the secret to their lasting marriage.
She said,
"I think understanding, listening, being friends, all helps, It's been a great 17 years."
Michael Douglas has married twice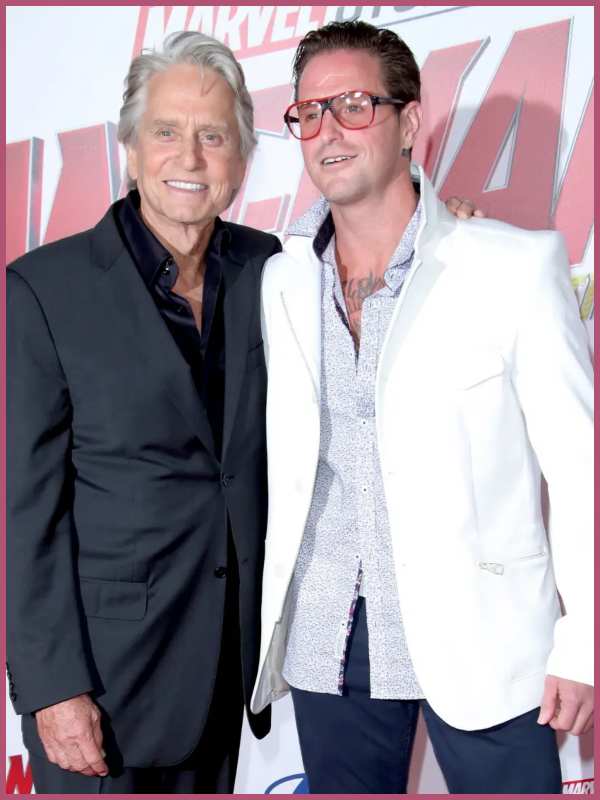 The 79-year-old actor is also a father to Cameron, whom he shared with ex-wife film producer Diandra Luker.
Cameron was arrested and charged with possession of methamphetamine in July 2009. He was sentenced to five years in prison for conspiracy to distribute drugs and heroin possession.
In a March 2010 interview with Today, Douglas addressed his son's legal proceeding and referred to himself as "a bad father".
Also read 10 Most Fancy, Unique, Royal Wedding Cakes During Their Marriage! What Was The Price?