Roxanne Pallett has been caught with another lie? Celebrity Big Brother's Ben Jardine claims attempted contact after 'punchgate' backlash!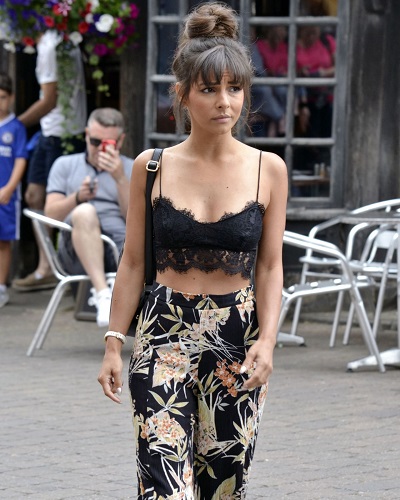 There is a bit of a history between Roxanne Pallett and Ben Jardine. Ben had a friendly relationship with Roxanne while at the house and even expressed his love for her. But after he was shown the video in which Ryan Thomas playfully punches Roxanne, Ben, unfortunately, branded himself as a 'mug' as he left the show.
In a recent interview with the OK! Magazine, Ben has revealed by saying:
'To be honest, Roxy tried to get hold of me the other day, but I think what Roxy needs is no complications in her life. 'I think she needs to go off with her fella, surround herself with family and just sort herself out, and then whatever will be will be.'
He added that he did not reply to Roxanne attempted contact because she 'doesn't need this complication'.
Also read British host Carol Vorderman turns heads when she arrives at the premiere of the Netflix series Maniac in a tangerine dress!
Roxanne defends
While all these claims were going viral, Pallet's representative has denied Ben's claims. They stated:
'Ben was contacted from a fake Roxanne Pallett Instagram account. His agent got in contact yesterday morning and we confirmed this was a fake profile and that Roxanne has no social media."
The representative added:
"Perhaps this was not relayed to Ben before he spoke about the event yesterday evening. We can confirm Roxanne has 100% not contacted Ben and his claims are completely false."
Also read Love Island star Sophie Gradon found dead at the age of 32!
So what really came down on the show?
In the current season of Celebrity Big Brother, Roxanne Pallett accused Ryan Thomas of being a woman beater and claimed that he had attacked her! She said, Ryan, punched her "like a boxer would punch a bag" On the footage form the particular show, it showed that Ryan was actually only play fighting and only giving Roxanne a friendly punch.
When Roxanne realized that she made a big mistake making false claims, she deliberately left the show, apologizing for making a big issue out of false happenings.
Roxanne who had starred in Emmerdale said in an interview:
"I massively apologise to not just Ryan, his family, friends, his fans. Every single person who watched that and completely unjustifiably saw an overreaction to what wasn't a malicious act. In that moment, because I am a sensitive, I mistook what has playful."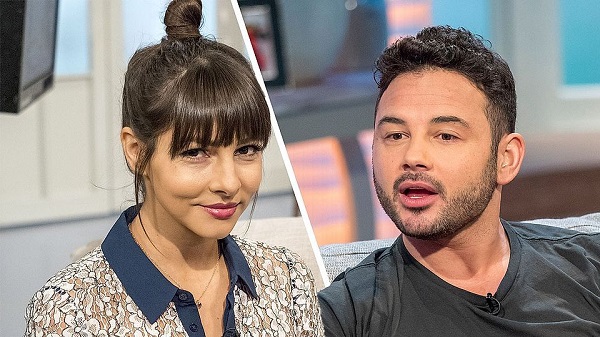 Also read Britain's Got Talent Judge Amanda Holden Called out inappropriate in Semi-Final Show for the VERY revealing dress!!
 The supposed apology letter
On top of all, Ryan Thomas, Celebrity Big Brother winner also has recently confirmed that he still has not received the handwritten apology letter from Roxanne. The letter was supposed to be written by Roxanne by hand and delivered to Ryan.
On an appearance on this morning with Phillip and Holly, he shared:
"I've heard [about this letter] but I haven't received one."
He went on:
"I questioned myself. I even questioned, "Did I hurt this woman?" .. because..It was so nothing to me, and maybe I caught her with my ring or on her arm, I was even questioning what happened because everyone was making such a thing out of it. But again this was the place there was cameras everywhere"
Also read British Chef James Martin reveals that he is not interested in walking down the aisle with his girlfriend or to have children with her!
Roxanne Pallett  short bio
Roxanne Pallett was born on 26 December 1982 in Carlisle, Cumbria, England. She was raised by her mother and her grandmother. She was educated at Liverpool John Moores University.
By profession, she is an actress, reality TV star and a former broadcaster. Her reality TV show has made appearances such as  Celebrity Big Brother, Celebrity Stars in Their Eyes,  Dancing on Ice, Soapstar Superstar, and  Celebrity Island with Bear Grylls.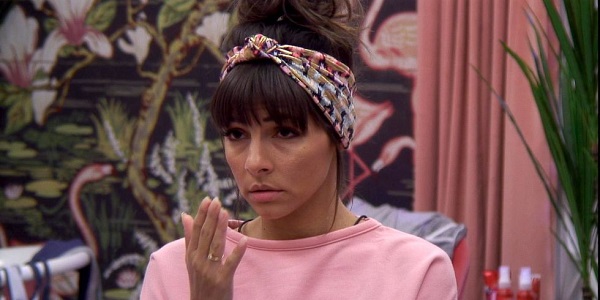 Also read Elliott Wright and wife Sadie Wright are pregnant! Baby's Due date revealed!
Short bio on Roxanne Pallett
Roxanne Pallett is an actress and singer from England. She rose to prominence after appearing in the popular ITV soap opera Emmerdale. Furthermore, she is also a co-founder of the band named Urban Angel.
Additionally, the British actress has also starred in a couple of hit horror films such as Lake Placid 3, Wrong Turn 6: Last Resort, and Devil's Tower. See more…
Reference: (metro.co.uk, her.ie, bustle)