10 couples who are enjoying quarantine together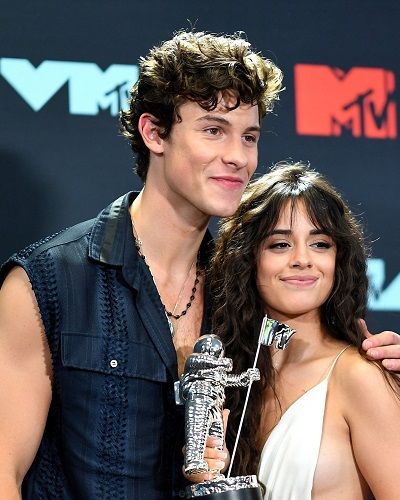 Due to the outbreak of COVID-19, many people are forced to stay at home and self-quarantine.
In this period celebrities are also in self-quarantine. 
---
Here are some celebrities who have a partner for their quarantine.
1) Kate Beckinsale and Goody Grace
Kate Beckinsale has been facing backlash for dating a younger man Goody Grace. But the couple does not seem to care about other's opinions and are quarantining together.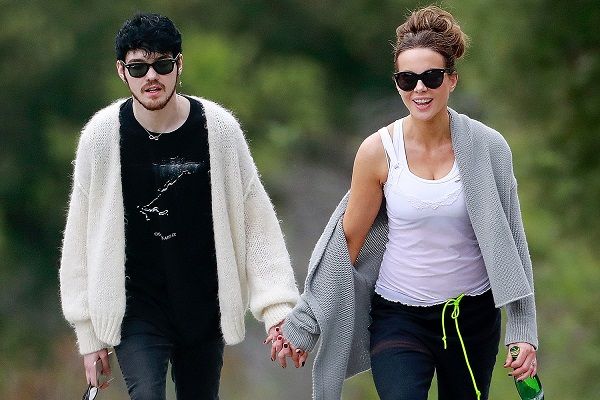 She confirmed her romance with 24-year-old Canadian musician Goody Grace when they were seen holding hands over the weekend in Brentwood, California. At present, they are quarantining in Kate's house and enjoying each other's company.
2) Demi Lovato and Max Ehrich
It was not soon after Demi Lovato started dating actor Max Ehrich they have been quarantining together due to coronavirus. They confirmed their relationship on 25th March 2020.
Also, they were seen stocking up on groceries on 4th April 2020.
3) Lady Gaga and Michael Plansky
On 27th March 2020, Lady Gaga shared a picture of her with her boyfriend Michael Polansky during the quarantine. It seems like they have been quarantining together. She wrote that they are going strong playing video games and cards together.
Also read List Of Celebrity Couples Who Turned Parents For The First Time In 2020!
4) Tiffany Haddish and Common
Other couples who have been in quarantine together are Tiffany Haddish and Common. They were rumored to be dating. It is revealed that they have been close during this quarantine period.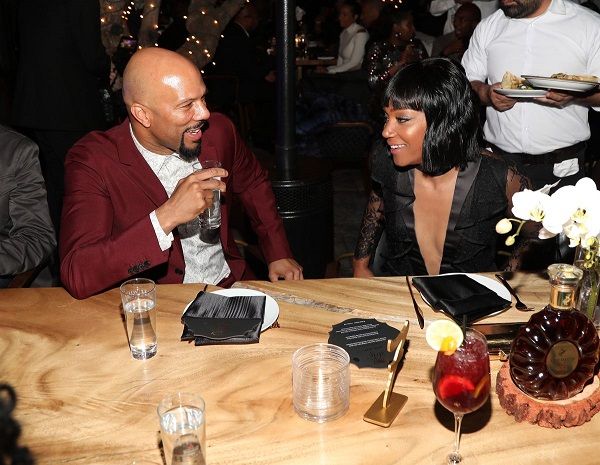 Tiffany revealed that she wasn't in the house alone and that the Chicago-born rapper turned actor was actually keeping her company during the stay-at-home mandate.
5) Shawn Mendes and Camila Cabello
Shawn Mendes and Camila Cabello were seen multiple times in Miami since quarantine. It seems like they have been in quarantine together. They might be working on making their relationship together.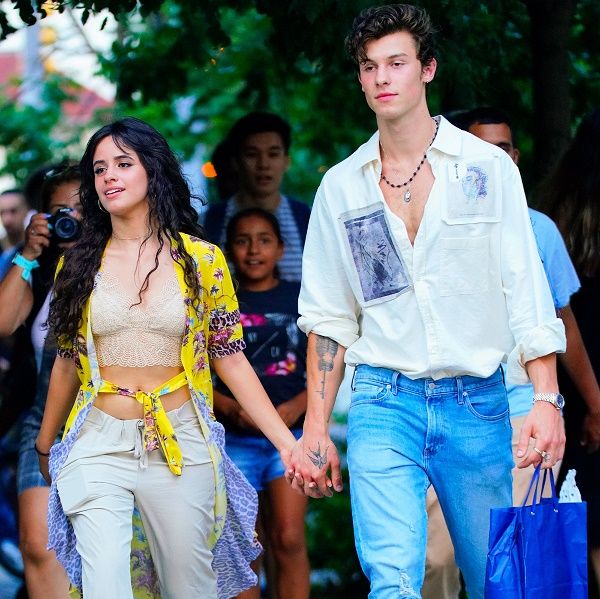 6) Ariana Grande and Dalton Gomez
Not only sharing her beauty routines and naturally curly hair, but Ariana Grande also has been busy chilling with her boyfriend Dalton Gomez in quarantine.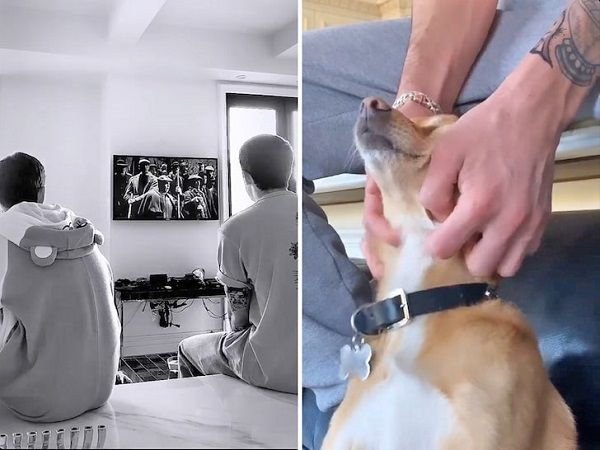 She shared on her social media where his face was not clear but the boy is non-other than Dalton Gomez. They have been seeing each other for several months now.
7) Daniel Radcliffe and Erin Darke
Daniel Radcliffe is also in self-quarantine with her boyfriend Erin Darke in their New York City apartment. They have been in a relationship since the year 2012 and are making their love stronger in this quarantine period.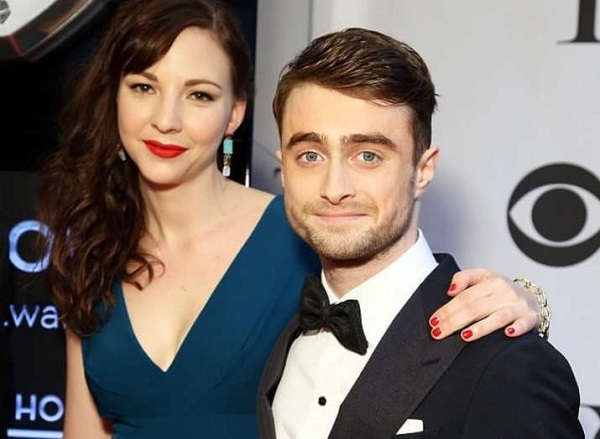 Also read Can't go to the gym? Workout from home for couples! 3 tips by Brooke Burke to Stay Active during quarantine
8) Sarah Hyland and fiance Wells Adams
Sarah Hyland has been engaged to Bachelorette alum Wells Adams since 2019. They have been having a good time together in this quarantine. As per her Instagram post, she played a prank on him when he was working on a 1,000-piece puzzle.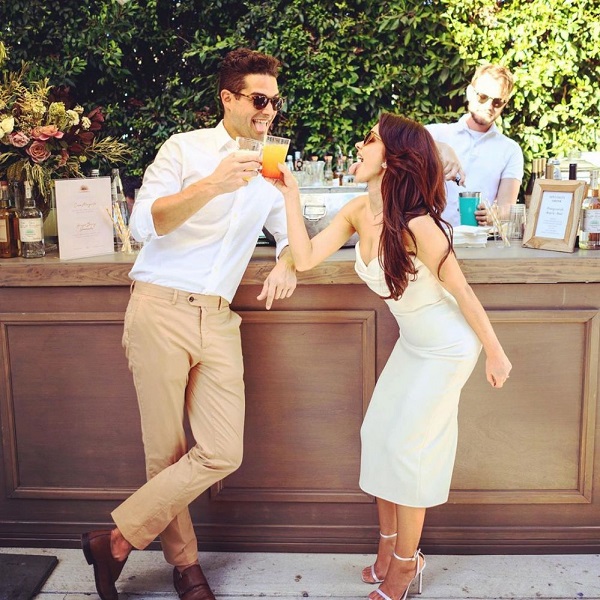 9) Ben Affleck and Ana de Armas
Another celebrities couple who has been taking advantage of the quarantine period to make their relationship stronger is Ben Affleck and Ana de Armas. They have been together in this quarantine and were seen showing affection wearing a face mask while walking their dog.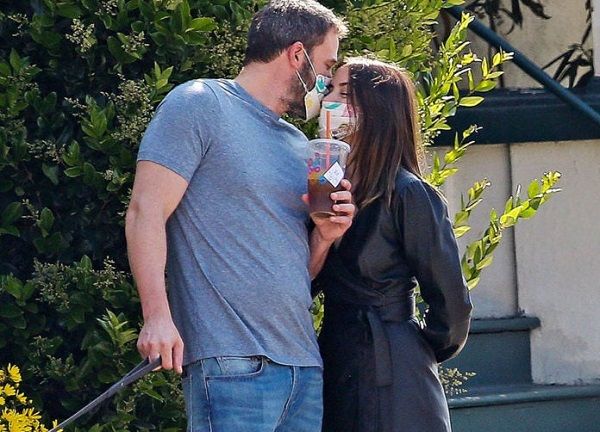 10) Dua Lipa and Anwar Hadid
The couple who are not having good luck but still trying to make the most out of it to make each other happy is Dua Lipa and boyfriend Anwar Hadid. They were forced to find somewhere in the capital to quarantine after her flat flooded upon her return from Australia.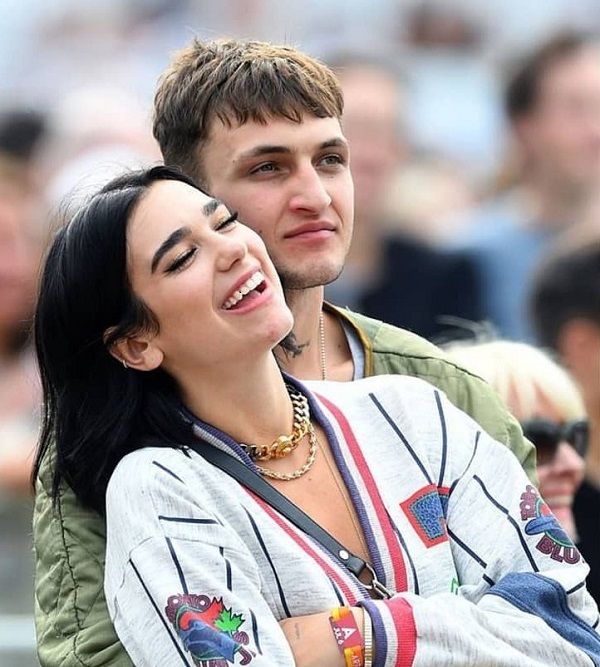 But they are having a good time watching movies and playing games together.
Source: Metro, The Cut, MSN, TMZ