Morocco-the new holiday and wedding destination for celebrities!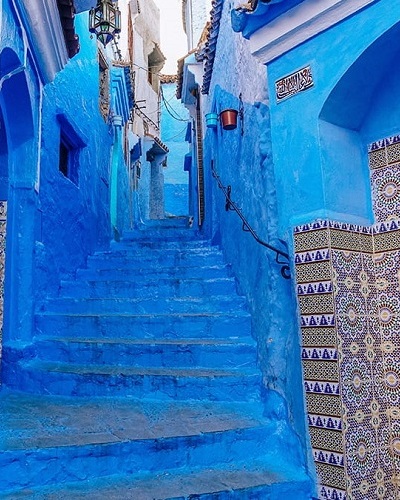 Morocco seems to have become the choice for holidays and weddings of celebrities and the wealthy elite of the world.
Nowadays, more and more people are choosing to reach this place and explore it.
But, what could be the reasons?
---
Morocco becomes the new destination for A-Listers
Morocco in the African continent boasts of lush green landscapes, old-age historical monuments, and fine-grained orange-colored deserts. It has natural and vintage importance. It has been drawing travelers and tourists for quite some time now.
The first quarter of 2019 has seen a rise of 4.1% tourist population. There are many celebrities who have visited this place in the recent past. Those who have visited this dream destination have praised it for multiple reasons. One of the celebrities even chose it for a wedding destination.
Agadir and Marrakech
Morocco World News has stated that the two main places visited in Morocco by tourists has been the cities of Agadir and Marrakech. Marrakech has been particularly enticing for the celebrities who have visited and enjoyed this colorful city by the plane journey.
Marrakech is known to be hosting a large number of diverse activities for tourists. These include traditional Bedouin nights in the deserts of the city and fun-filled and lively open-air markets. Moroccan cuisine is mind-blowing.
The luscious tagine, versatile couscous, and such dishes are a foodie's delight. Prince Harry was amongst the people who were blown over by the delicious foods of Morocco.
Tourists relish the local cuisine and some have even put on a few kilos before they exit the country. For example, Chrissy Teigen had put on 7 pounds or 3.2 kg after she did a trip to this rich land.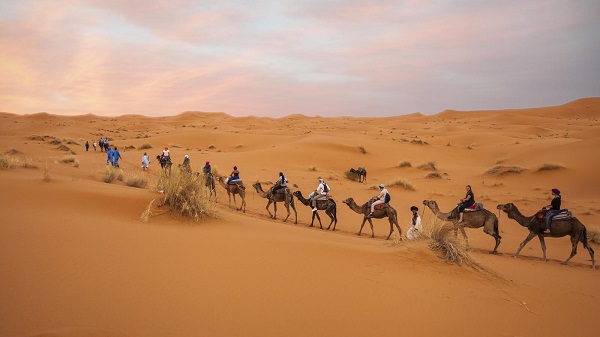 Chrissy Teigen and her Moroccan visits
Chrissy Teigen visited this country with African vibes in January this year. It was a three-day visit for a photo shoot. She had refused to provide more details about this visit and had labeled it as a top-secret project.
Earlier in 2017, Chrissy and her husband singer John Legend and daughter Luna had spent a holiday in Morocco. She was also there in 2015 in order to celebrate John's birthday there.
Other celebrities and their Moroccan visit
Idris Elba was in Morocco for his marriage to American model and actress, Sabrina Dhowre this April. The couple had three-day festivities in the city of Marrakech. The wedding took place in Amanjena which is a famous site there. This was preceded by a souk-themed dinner party.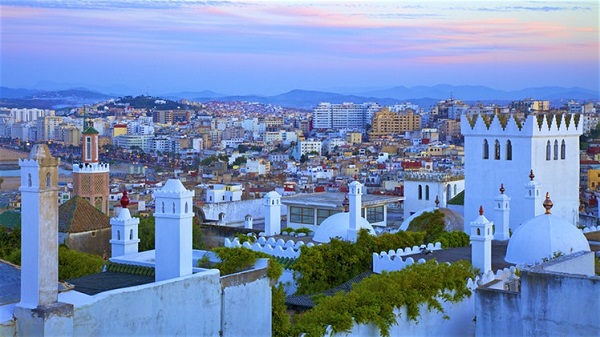 David Beckham and his family were at the same 5-star resort for David's 40th birthday celebration. The singer Katy Perry was also at the same resort for her 30th birthday.
Jessica Alba, Lupita Nyong'o, and Shailene Woodley were in this North African country in March this year. It was for a fashion-filled trip on the backdrop of Dior's 2020 fashion show at Marrakech's El Badi Palace which is a famous historic palace that belongs to the 16th century.
Shailene put up stunning pictures of the place on social media and wrote:
"I'm still swooning that I got to be here for this absolutely stunning show," 
Besides these, American actor Will Smith, Portuguese football player Cristiano Ronaldo, Nicole Kidman, Sarah Jessica Parker, Orlando Bloom, and English singer Lily Allen were also guests of this country at different times. Christiano Ronaldo is collaborating with Portugal's largest hotel chain Pestana to construct a hotel in the center of Marrakech. This venture would be complete in 2020. Winston Churchill was also at this wonderful place and painted some beautiful pictures of it.
Source; step feed